Edmonton public school trustee proposes inclusive dress-code guideline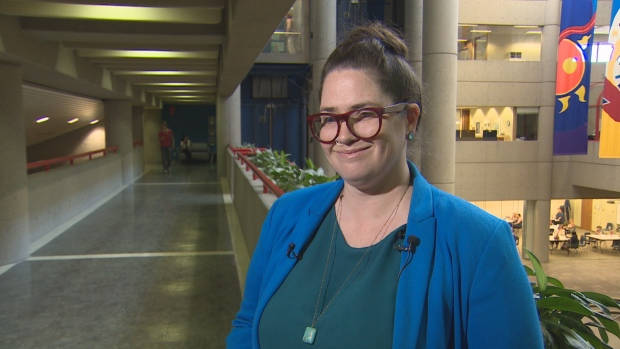 An Edmonton Public Schools trustee is proposing an inclusive guideline for dress codes as school's update their codes of conduct.
Trustee Bridget Stirling tabled a motion that recommends enforcement of dress codes not target students based on race, gender identity, gender expression, sexual orientation, ethnicity, religion, cultural observance, socioeconomic status or body type and size.
"Just to make sure we're really inclusive and welcoming to all students," Stirling said. "And that our dress codes foster positive self-esteem and sense of belonging."
Stirling hears from parents who say dress codes aren't being enforced equally, or that the language in the dress code targets genders, she said.
"This is a question that comes up from parents every year, and it's certainly a concern I often get contacted about."
Stirling said she hopes the proposed guidelines could help avoid dress codes that seem unfair to some students.
"Sometimes you'll hear of a dress code that might dictate the length of a skirt but might not talk about length of shorts for boys."
It comes at a time when Edmonton Public Schools is updating its code of conduct, which would include a dress code.
The motion will be discussed at school board meeting on Tuesday afternoon.