Environment Canada is developing a mobile weather app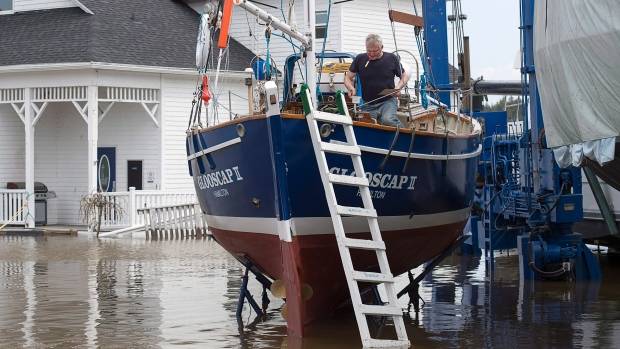 It may be a cliché, but Canadians do like to talk about the weather.
Every month, the website for Environment Canada's weather service gets about 14 million hits. Soon, those people won't need the website. They'll have an app.
Documents obtained by CBC News through the Access to Information system show Environment Canada is developing a mobile weather app. It's scheduled to be released this July.
At least one Canadian can't wait.
"We're really excited. It's clear Canadians care greatly about weather. They care about good weather. They care about bad weather," said Environment Minister Catherine McKenna.
"So I just thought it was important to go where people are at. People are using apps. That's a great way to get updated information, targeted information for your community."
Documents prepared for McKenna's deputy minister state that the app's development work is on track. Testing began in January, though some preliminary user testing was done before that and "no show stoppers were identified," the documents say.
They also say the "project timelines are aggressive. Deadline could be missed if deliverables slip in any of the contributing organizations."
However, the same documents say the "development work nearing completion."
There are already plenty of options for checking the weather on your smartphone. McKenna said she's convinced the federal government's app will be popular because it will allow Canadians to get their weather information "from the source."
"Canadians trust Environment and Climate Change Canada for our weather service, for our meteorologists."
She said the app will alert Canadians about severe weather events near their homes, and offer information about climate change. Since the app is still in development, no one in McKenna's department is saying yet what that climate change information will look like.
"Climate change is happening. And the difference between weather and long term climate trends is really important," McKenna said.