Market kicks out farmers and possible WestJet pilots strike: CBC's Marketplace consumer cheat sheet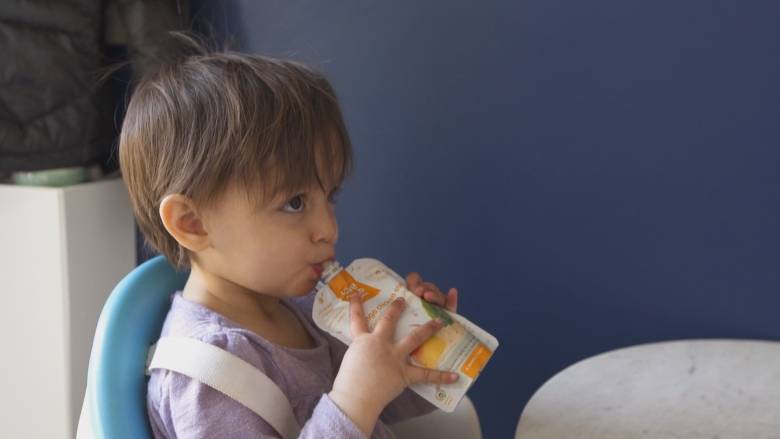 Miss something this week? Don't panic. CBC's Marketplace rounds up the consumer and health news you need.
Want this in your inbox? Get the Marketplace newsletter every Friday.
Farmers kicked out of market
In an undercover shopping trip, Marketplace recorded Ontario vendors lying about where their produce is grown. Now five of the farmers who spoke out have been kicked out of one of Ontario's largest markets. Meanwhile, the Peterborough vendors who were exposed for misleading consumers will be returning to the market this season.
More from Marketplace: Farmers market lies exposed.
[embedded content]
Recycling the 'unrecyclable'
There might be a way to recycle those coffee pods after all. A company called TerraCycle aims to "recycle everything" — from cigarette butts to squeeze pouches. It's funded by the brands selling hard-to-recycle products and consumers willing to cover shipping costs. Critics say it may encourage people to buy more and fails to make cities recycle those materials themselves.
Isla Bhambhani-Gillespie, nearly two, eats from a squeeze pouch. The pouch can't go in the blue bin, but Isla's mother Caitlin sends the empty pouches to a company called TerraCycle for recycling. (Craig Chivers/CBC)
WestJet pilots vote for strike
Heads up if you're flying WestJet sometime soon. WestJet pilots could walk off the job as early as May 19 after voting 91 per cent in favour of going on strike. The pilots and the airline are still at the negotiating table and the union hopes to sign a contract. One of the sticking points is whether pilots for WestJet's discount airline, Swoop, will be part of the union. The company has promised full refunds if flights are cancelled because of a strike.
The union representing WestJet pilots has a strike mandate from its members. (Kyle Bakx/CBC)
Homegrown pot insurance
If you're planning on growing marijuana at home once it's legal, be prepared for your insurance to rise with the weed. As the July 1 deadline approaches, the Ontario Real Estate Association wants a registry of homes classified as grow-ops. Bad news if you plan on having more than a few plants. Growers say this implies property damage, but there's no inspection to see if owners are growing cannabis safely.
Alex Rea, vice-president of Homegrown Hydroponics Inc., says insurers are implying that all cannabis production is inherently dangerous and destructive. (Philip Lee-Shanok/CBC)
Virtual assistant for kids
Have your kids been chatting with Siri or Alexa? Amazon thinks kids need their own virtual assistant and the company is launching a child-focused version of its Echo smart speaker. It's meant to give parents peace of mind about age-appropriate content (there's also a "magic word" feature to get kids to say "please"), but privacy concerns about data collection remain.
Amazon's new smart speaker aimed at children is a voice-controlled device powered by the Alexa digital assistant. (Amazon)
What else is going on?
Lettuce has made six Canadians sick from E. coli. Two of the six people reported travelling to the U.S. before they became ill from E. coli linked to contaminated romaine lettuce. The U.S. Centers for Disease Control recommends consumers not to eat or buy romaine lettuce unless you can confirm it is not from the Yuma growing region of western Arizona.
This week in recalls
This wireless charger could pose a burn hazard; these wooden toy cars could be a choking hazard; this go-kart could pose a risk of laceration or bruising; these strollers could contain excess barium; this laptop's battery could be a fire hazard; these bath toys could pose a choking hazard; and these USB chargers could pose an electric shock or fire risk.
What should we investigate next?
Our TV season has wrapped until the fall. Miss an episode? Watch Marketplace investigations on demand here. We are busy working on new stories and want to hear from you. What do you think we should investigate next? Email us at marketplace@cbc.ca.