Edmonton police seek public's help identifying SUV, driver in hit-and-run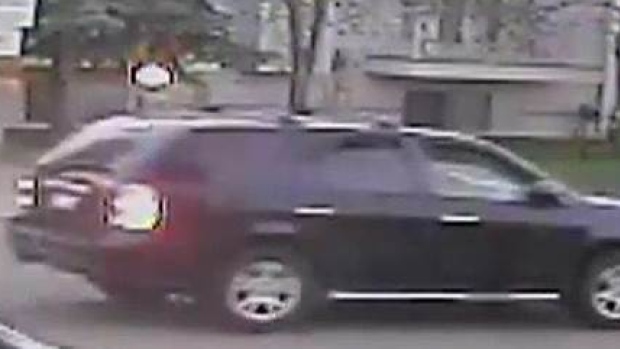 Edmonton police are asking the public to help identify a vehicle and driver involved in a hit-and-run collision that happened last weekend.
The "serious" hit-and-run collision happened at about 9:30 p.m. Saturday in the Crawford Plains neighbourhood of southeast Edmonton, police said in a news release.
EPS spokesperson Cheryl Sheppard said a 23-year-old woman was struck while trying to cross the road in front of a house at 1207 48th St.
Police said the northbound vehicle fled the scene.
The woman was treated and taken to hospital with serious injuries.
Police think the vehicle may have been a black Acura MDX SUV with a roof rack, chrome door handles and running boards.
Anyone with information about the driver or vehicle is asked to call police or Crime Stoppers.