CP Rail train operators on strike; signal workers reach deal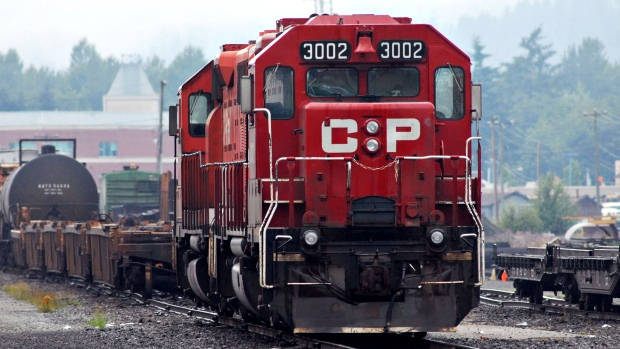 Canadian Pacific Rail's more than 3,000 conductors and engineers walked off the job late Tuesday night while a second group of workers reached a tentative contract settlement with the rail company.
The Teamsters Canada Rail Conference said its workers walked out at 10 p.m. ET as negotiations continued with the company with the assistance of federal mediators.
That announcement came minutes after CP Rail said a tentative deal had been reached with the International Brotherhood of Electrical Workers for 360 signalling workers who were also poised to walk off the job at 10 p.m.
The Teamsters said the strike by its members began despite "best efforts to reach a negotiated settlement," adding it is "willing to remain at the bargaining table during the strike."
It also said commuter train services in Montreal, Toronto and Vancouver are operated by Bombardier, not Canadian Pacific, and Teamster members who operate trains in those cities are Bombardier employees and will not go on strike.
The Teamsters says as a result, commuter train services will not be affected by the strike.
However, the strike could force the railroad to shut down its freight service at a particularly bad time for grain farmers. Their livelihoods were already threatened because grain shipping was severely disrupted over the past winter due to extreme cold.
The conductors and engineers voted 94 per cent in favour of strike action to back their contract demands in early April and voted 98 per cent to reject CP's final offer last Friday.
Both unions gave the railway notice over the weekend that they plan to walk off the job to support contract demands.