Convicted murderer Mark Lindsay loses appeal of murder conviction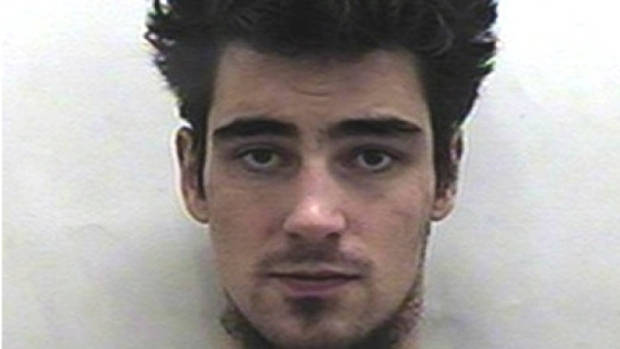 The son of former Edmonton police chief John Lindsay has lost an appeal of his second-degree murder conviction.
Mark Lindsay was sentenced in October 2016 to life in prison with no chance of parole for 16 years in the horrific killing of his former girlfriend, Dana Turner.
In his appeal, Lindsay argued that the trial judge erred in his assessment of the expert opinion evidence by "erroneously discounting the opinions of the defence experts" and by failing to hold the "Crown's expert to a similar standard."
The Court of Appeal of Alberta disagreed and dismissed the appeal.
"We do not find that the trial judge committed any error in his application of the relevant legal principles, or in weighing the expert evidence."
Lindsay admitted to RCMP in a videotaped interview that he and Turner smoked crack cocaine in a rental car in August 2011 before he stabbed the 31-year old mother of three in both eyes with a pencil.
To make sure she was dead, he strangled her with a shoelace, then ran over her head with a car.
During the trial, defence lawyer Kent Teskey argued that Lindsay should not be held criminally responsible due to a mental disorder.
Two forensic psychiatrists testified in court that Lindsay suffered from schizophrenia.
'Those actions were wrong'
Lindsay's defence lawyer admitted during the trial that at the time of the killing his client was "capable of appreciating the nature and quality of his actions" but was not "capable of knowing those actions were wrong."
But Justice Eldon Simpson ruled that Lindsay did not suffer from a mental illness at the time of the killing and knew his actions were "morally wrong."
Court heard that Lindsay met Turner in May 2011 at the Alberta Hospital, where they were both psychiatric patients.
In August 2011, they were sitting in a parked car smoking drugs when Lindsay stabbed Turner and strangled her.
He threw her body into the back seat of the car and drove to an old construction site, where he drove over her head twice to make she was dead.
He then bought a sleeping bag and blanket and used it to dispose of her body at a well-site near Innisfail.