Alberta passes bill legislating 'safe zones' around abortion clinics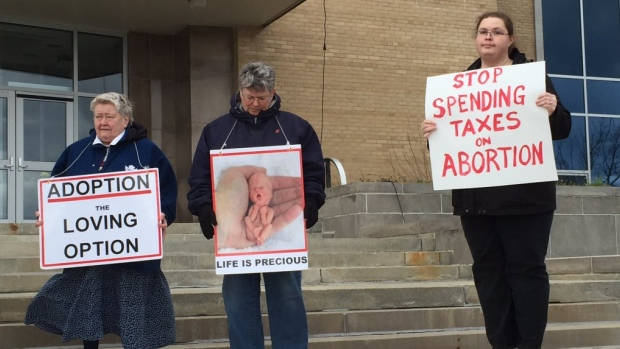 A bill setting a 50-metre protester-free zone around the province's two stand-alone abortion clinics passed Wednesday in the Alberta legislature.
The bill passed 45-1 without participation of members from the Official Opposition United Conservative Party.
UCP MLAs have left the chamber for every vote on the bill as it passed through the various stages of debate.
UCP Leader Jason Kenney said the law is an attempt by the governing NDP to distract from its economic record.
Under the Protecting Choice for Women Accessing Health Care Act, protesters who violate safe zones around the Kensington Clinic in Calgary and Women's Health Options in Edmonton face a maximum $10,000 fine.
Protesters would also be prohibited from taking video or photographs or making audio recordings of patients, doctors and staff entering or exiting the clinic.
The clinics could also ask for the zones to be extended to 150 metres, if required.
Doctors and other service providers could also apply for a zone of up to 20 metres around their offices and 160 metres around their homes.
Seventy-five per cent of surgical abortions in Alberta are performed at the two clinics. The rest are performed inside hospitals.
Both the Calgary and Edmonton clinics have injunctions against protesters but they carry no consequences unless people refuse to follow police orders to leave.