Alberta Indigenous groups want to buy equity share in Trans Mountain pipeline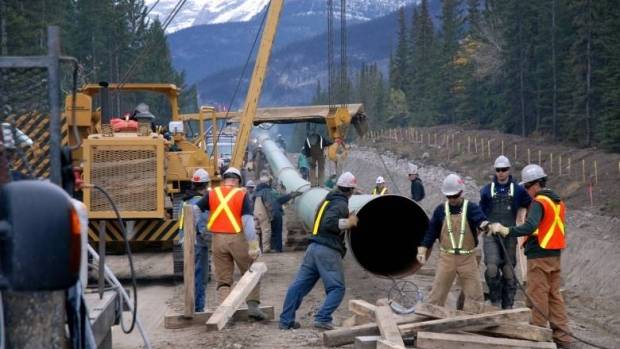 Indigenous groups in the Fort McMurray region have put governments on notice, they want to buy an equity share in the controversial Trans Mountain pipeline.
The Indigenous groups hand-delivered a letter to Alberta Premier Rachel Notley when she visited Fort McMurray on Thursday, saying the hope to become part owners of the project.
The groups expressed the same interest to federal cabinet members Amarjeet Sohi and Ralph Goodale the day before, when the ministers visited the oilsands capital.
Earlier this week, the federal government announced it will spend $4.5 billion to buy the Trans Mountain pipeline and related infrastructure, and will also take on construction of the pipeline to the West Coast.
Indigenous groups in Alberta and B.C. and pension funds have expressed interest in purchasing the pipeline from the government.
The Alberta Indigenous groups represent the five First Nations that form part of the Athabasca Tribal Council, and the five that the form part of the Athabasca River Métis Council.
The coalition said it wants to buy an equity share in the pipeline to help secure the economic futures of their communities. Many of the region's First Nations and Métis groups already own companies involved in the oilsands.
The Fort McMckay First Nation and the Mikisew Cree First Nation purchased a 49-per-cent share in a Suncor tank farm in November.
The groups say they want a seat at the table to ensure the pipeline is built with the highest respect for the environment.
The leaders say they'll only buy into the pipeline after consultation with their members and their elders.