ConocoPhillips fined $180K for 2016 pipeline leak in northwest Alberta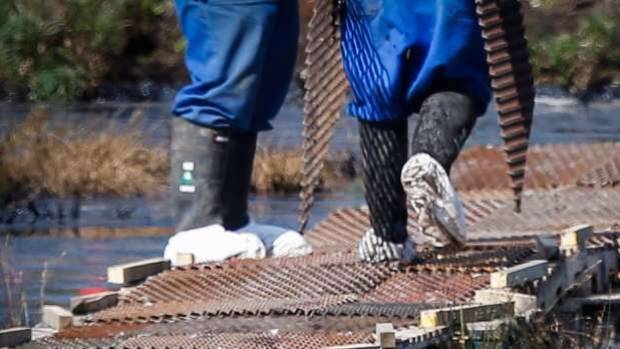 Oil and gas producer ConocoPhillips Canada is being fined $180,000 for a 2016 pipeline leak that spilled a light petroleum liquid in a remote area of northwestern Alberta.
The Alberta Energy Regulator says the leak of 380,000 litres of condensate resulted in 38 observed fatalities to unspecified species of wildlife and hundreds of potential wildlife deaths as it affected nearly three square kilometres of land as well as nearby waterways.
It is assessing a $165,000 fine to account for the 33 days in May to June 2016 that the company failed to report the release to the regulator as it should have.
The regulator is also fining the Canadian arm of Houston-based ConocoPhillips Co. $5,000 each for three counts related to failing to develop and maintain a leak-detection manual for the pipeline, failing to take reasonable measures to remedy and confine the leak and for allowing the release to damage public land.
In a report posted on its website, AER director Mark Miller says failing to detect the leak when it began and then not reporting it immediately made worse environmental damage that included the loss of all fish spawning output in Webb Creek for the year.
Staff noticed lower pressure
The leak took place near a pipeline right-of-way at ConocoPhillips' Resthaven gas plant about 65 kilometres northeast of Grande Cache, Alta.
"The failure to report and take remedial actions as soon as ConocoPhillips ought to have known very likely resulted in a greater degree of adverse effects to the environment that could have been mitigated if dealt with sooner," said Miller in his decision.
ConocoPhillips' staff noticed lower pressure in the pipeline but couldn't see a leak on the pipeline right of way because the condensate had travelled underground to a less visible area, Miller noted.
They concluded the lower pressure resulted from overnight ambient temperature changes, he noted, as well as minor leaks from inlet and outlet valves on the pipeline.