How Kit Harington and Rose Leslie Built a Life Together Outside of Westeros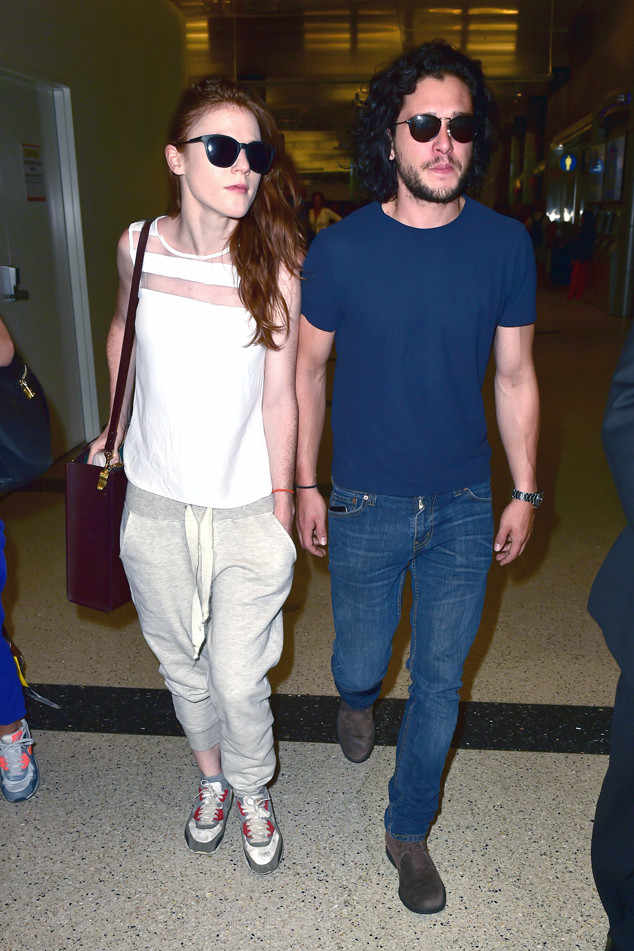 Kit Harington and Rose Leslie are engaged!
The couple, who became an item after working together on Game of Thrones, are on the road to marriage. Harington and Leslie's engagement announcement was published by the BBC in The Times.
So now that the couple is taking that next step in their relationship, we're looking into how they built their life together. While Game of Thrones has become a worldwide phenomenon, the couple has managed to keep their relationship out of the spotlight, only sharing their romance with the world on special occasions.
Harington and Leslie first captured audience's attention as love interests Jon Snow and Ygritte on the hit HBO show. Rumors about the on-screen loves becoming an off-screen item started to surface in 2012, but the couple ended up splitting. 
But then in June 2014, cameras caught a rare sight of the duo together at LAX airport, sparking romance rumors once again. However, the couple has managed to stay out of the spotlight throughout the last couple of years of their relationship. It was only in Jan. 2016 that the duo was spotted holding hands during a shopping trip in Los Angeles, a source confirmed to E! News at that time that the couple had rekindled their romance.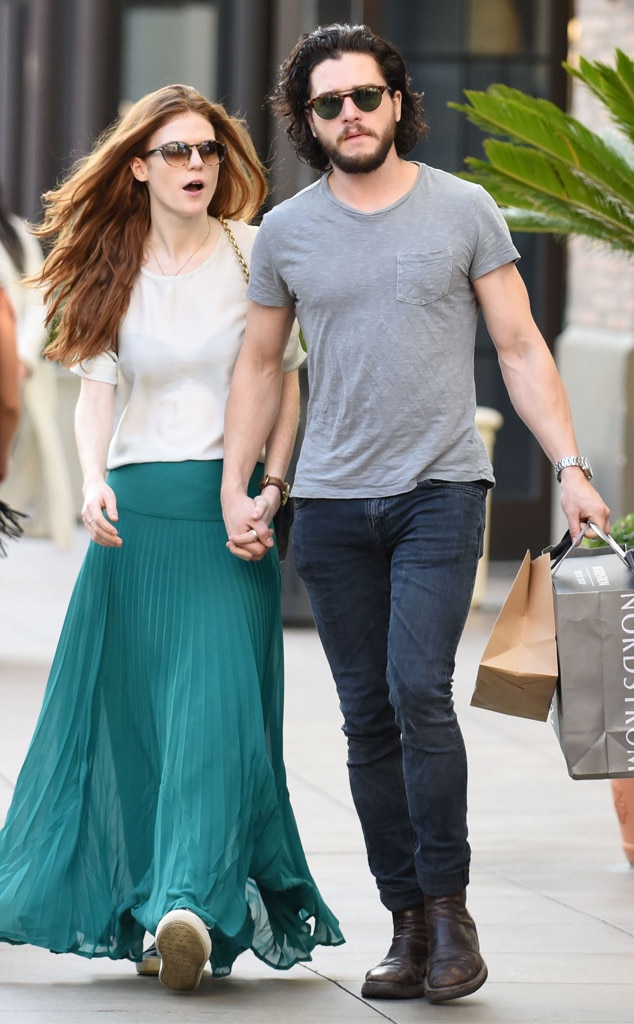 Splash News
And maybe that is the secret to their romance, staying for the most part, out of the Hollywood spotlight. Only talking about each other and sharing a red carpet on rare occasions.
One of those rare occasions occurred at the April 2016 Olivier Awards in London, where the couple posed for photos together on the red carpet. The next month, Harington also talked about the start of his romance with Leslie in an interview with Vogue Italia.
Harington told the magazine that filming season two of the show in Iceland was his favorite memory. "Because the country is beautiful, because the Northern Lights are magical, and because it was there that I fell in love," he said. "If you're already attracted to someone, and then they play your love interest in the show, it's becomes very easy to fall in love."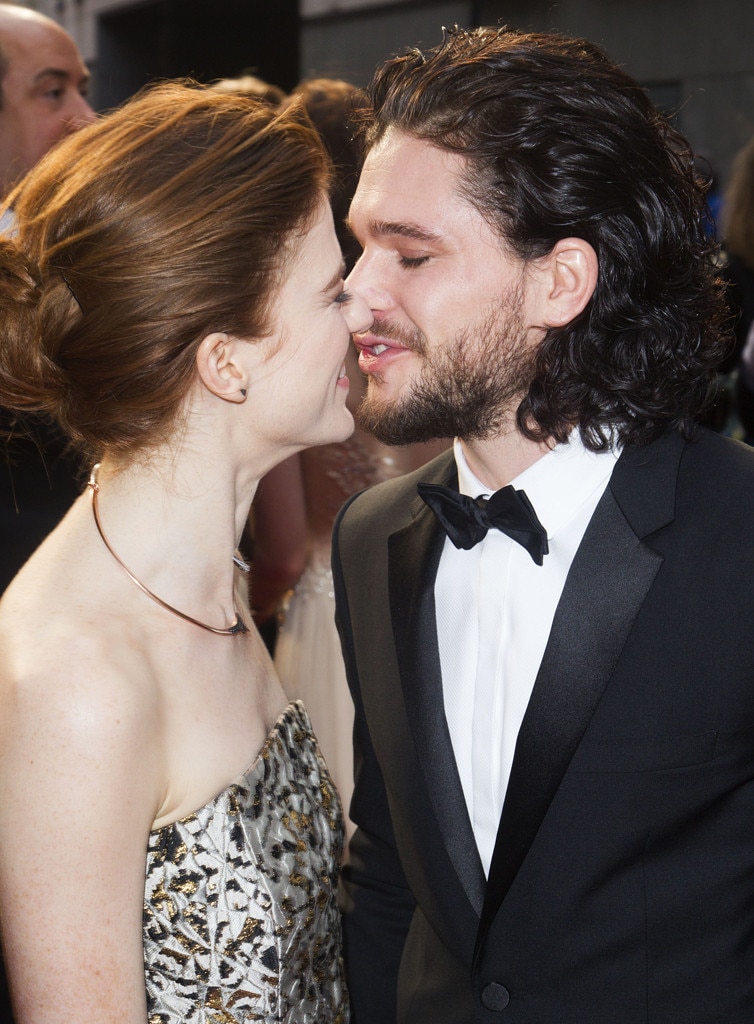 Dan Wooller/REX/Shutterstock
But a year later, Harington halted talk about his relationship with Leslie in a May 2017 interview with Esquire, "'cause it's as much her relationship as it is mine and I can't speak for both of us. But yeah, we are very, very happy. So that's what I'll say about that." And while he wouldn't say how long they've been together, he did reveal that she had moved into his London flat with him.
And it does seem that couple remains "very happy" keeping their private life as private as possible. And maybe that's the secret to a lasting celebrity romance! 
Congratulations to the couple on their engagement!