Canadian North sends crew, aircraft to help hurricane relief efforts in the Caribbean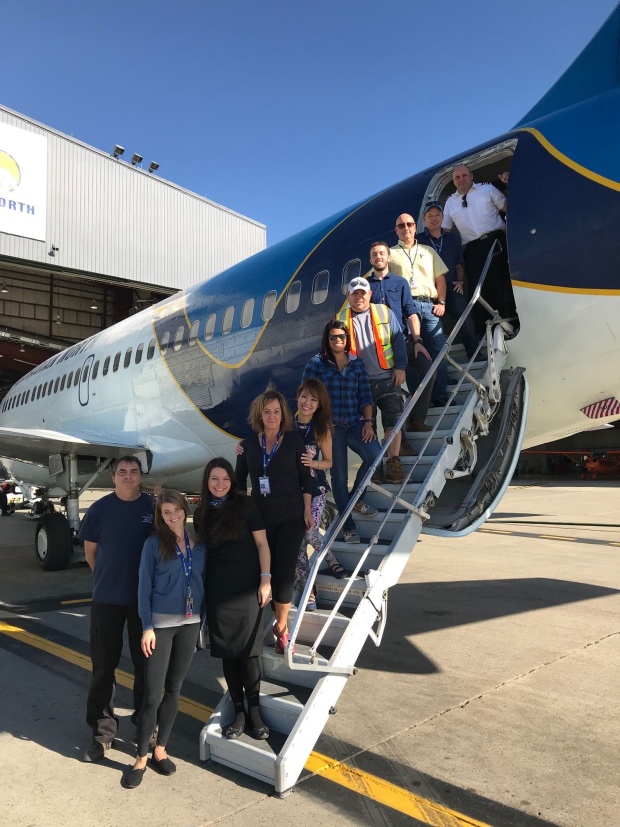 A Canadian North aircraft with 12 crew members has been sent to the U.S. Virgin Islands, Saint Thomas and Puerto Rico to help with relief efforts as the Caribbean islands recover from the devastation left by recent hurricanes.
After being contacted by a company tasked with arranging specialized support during crisis situations, the airline managed to organize the flight and crew within a day and a half, chief pilot Gerald Skocdopole told CBC's Radio Active. 
The crew of pilots, flight attendants, engineers and load masters left Thursday afternoon on a 737-200 Combi aircraft scheduled to return on Oct. 8, but crews are prepared to remain in the Caribbean for up to a month if necessary.
"We scrambled, if you will, to get a team together," Skocdopole said. "We had a lot of support from our employees, a lot of interest to go on short notice.
"It's obvious everyone wants to help whichever way they can."
Skocdopole said the aircraft will be used to carry Federal Emergency Management Agency employees and whatever supplies are required between the islands.
Part of the reason Canadian North was called to help is because of the versatility of their 737-200 Combi aircraft, Skocdopole said.
'It's obvious everyone wants to help whichever way they can.' – Gerald Skocdopole, Canadian North pilot
"We can carry both passengers and cargo on the upper deck and it has the ability to go all passengers, all cargo, or any mixture thereof," he said.
"It's quite a dynamic aircraft that way and unique in such that if there's only 76 passengers then we can carry another 8,000 lbs of cargo in the upper deck in front of the passengers."
The aircraft was sent down with a supply of water and spare parts for the plane, like tires and brakes. Skocdopole said these items are needed so that the aircraft can be self-sustaining for up to a month. Fuel is said to be no issue at the airports in the area, he added. The staff will be housed on a cruise ship near Saint Croix, in the U.S. Virgin Islands.
The 737-200 Combi aircraft is normally used for daily scheduled flights throughout the Canadian Arctic — routes that have some similarities to providing aid to remote islands in the Caribbean, Skocdopole said.
"This is the type of stuff that fits along the alley of Canadian North," he said.
"We fly in remote operations throughout the Arctic, providing supplies to remote communities, both cargo and passengers. So it's kind of something that we're experts in, if you will."