Miss Teen USA Winner Karlie Hay Speaks Out After Using Language "I Am Not Proud Of"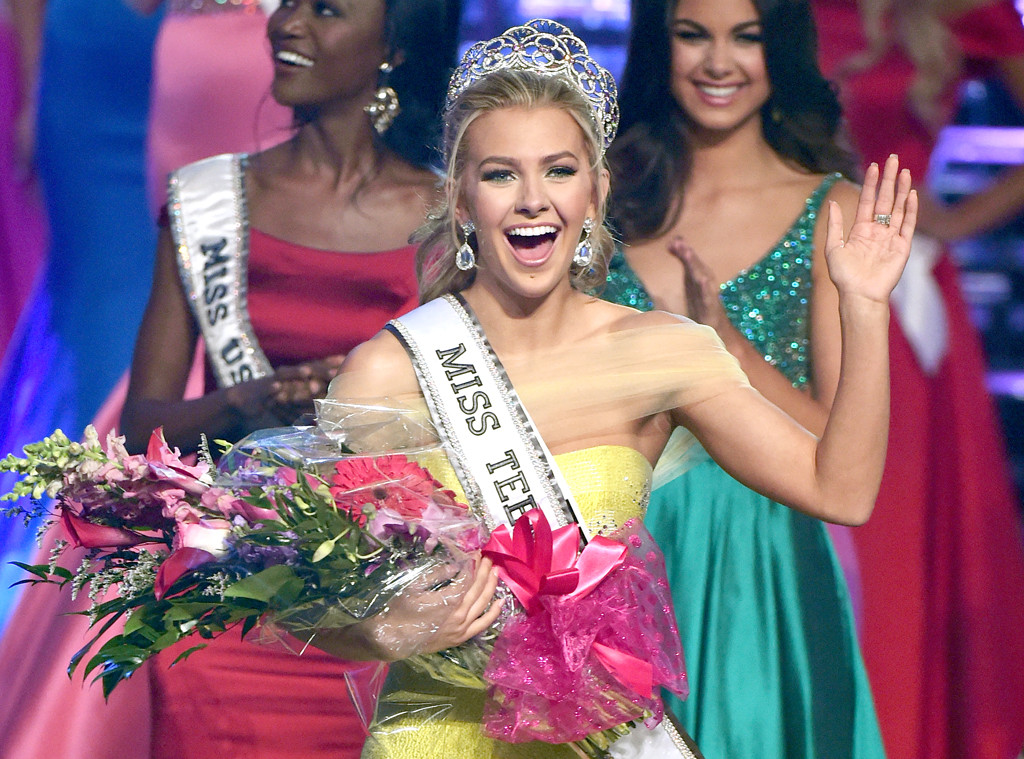 Ethan Miller/Getty Images
The celebration didn't last long for Miss Teen USA Karlie Hay.
Hours after the beauty pageant contestant accepted her crown, the 18-year-old decided to acknowledge some controversial language she used a couple years back.
"Several years ago, I had many personal struggles and found myself in a place that is not representative of who I am as a person. I admit that I have used language publicly in the past which I am not proud of and that there is no excuse for," she wrote on Instagram. "Through hard work, education and thanks in large part to the sisterhood that I have come to know through pageants, I am proud to say that I am today a better person."
She continued, "I am honored to hold this title and I will use this platform to promote the values of The Miss Universe Organization, and my own, that recognize the confidence, beauty and perseverance of all women."
Shortly after her win, tweets from 2013 surfaced on the Internet where Karlie allegedly used racial slurs. The messages have since been deleted.
Former Miss Teen USA Kamie Crawford read about the controversy and decided to speak out on Twitter.
"I can take the #missteenusa top 5 being an all white, all blonde top 5. What I can't take is – why didn't the winner clean up her page?" she wrote on social media. "If u win any pageant – first things first. Clean up ur page. Cus if ur under 21 u shouldn't b drinking&if ur WHITE the n word ain't yo word!"
E! News has reached out to Miss Teen USA organizers for additional comment.
This isn't the only controversy facing the pageant this weekend. While the event received plenty of praise for replacing the swimsuit portion with an athletic wear competition, many followers of the show including Chrissy Teigen couldn't help but also focus on the lack of diversity in the final five contestants.
"Wow how can we choose from such a diverse bunch," the supermodel wrote on Twitter. "It's fiiiiiine. Not their fault. I'm sure they are delightful women. Just funny. I'm not gonna write a think-piece on a damn pageant."
This year's telecast was streamed live on the Internet from The Venetian Resort & Casino in Las Vegas.