Toronto Maple Leafs' Nazem Kadri suspended four games for hit on Edmonton Oilers' Matt Fraser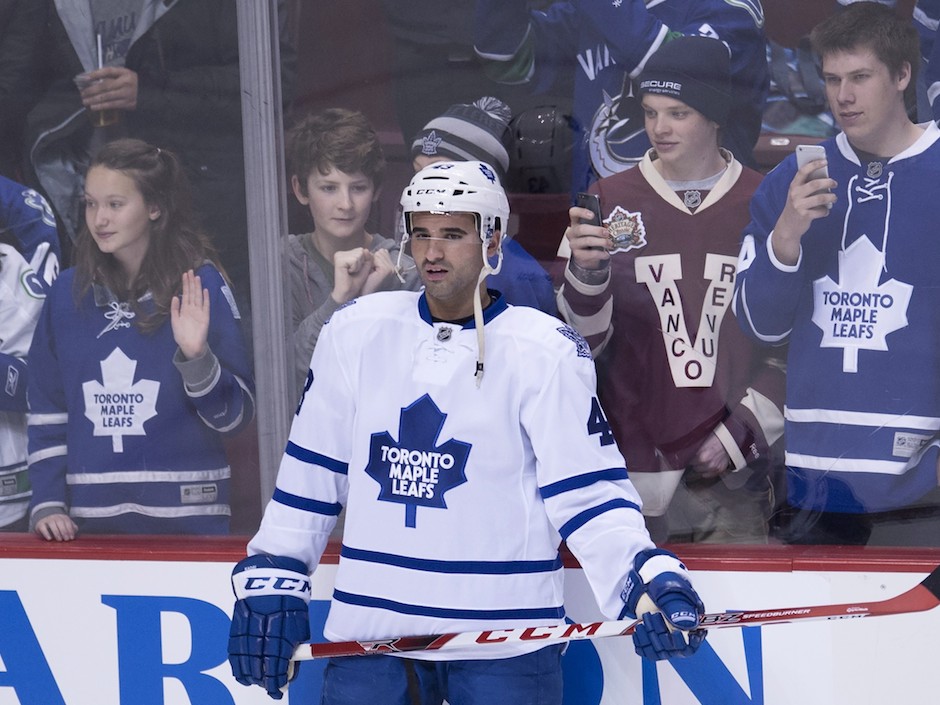 TORONTO — Nazem Kadri's chances of reaching the 20-goal mark just became more difficult.
The suspension follows a three-game suspension Kadri received for arriving late to a meeting at practice last week. This is not the first time that Kadri has been suspended by the league. He received a three-game suspension for barreling into Minnesota goalie Niklas Backstrom last season.
According to Leafs head coach Peter Horachek, the team will decide between Toronto Marlies centres Sam Carrick and Greg McKegg as a replacement.
"I'm still going to play the game hard every single night," said Kadri, who plans on reaching out to Fraser. "Sometimes being physical is an opportunity to get yourself into the game and get your teammates into the game. In that particular situation, things kind of unraveled pretty quickly."
When Kadri returns to the lineup, there will be only seven games remaining in the regular season. A pending restricted free agent, he has 16 goals and 36 points in 66 games.
"It's always tough. You want to play as many games as you can," said Kadri, who will have missed seven of nine games because of two different suspensions in two weeks. "It's tough watching on the sidelines when guys in here are going to work. That's probably the hardest part about it. I don't care about the money or anything else. It's just about being out there with the guys each and every night."
Source:: http://www.canada.com/sports/hockey/Toronto+Maple+Leafs+Nazem+Kadri+suspended+four+games+Edmonton/10900220/story.html