TekSavvy stuck with the bill after handing over IDs of alleged movie downloaders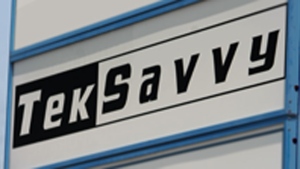 Ontario-based ISP Teksavvy will receive $21,500 from Voltage Pictures, in exchange for the names and addresses of about 2,000 people who allegedly downloaded movies illegally online.
U.S. production company Voltage Pictures must pay $21,500 to internet service provider TekSavvy, to cover the costs of receiving the names and addresses of about 2,000 customers who allegedly downloaded movies online.
But the Chatham, Ont.-based ISP says that covers only six per cent of the costs it incurred fighting for its customers' privacy.
The Federal Court ruled in February 2014 that TekSavvy must hand over the personal information of people who illegally downloaded movies owned by Voltage, including high-profile films such as The Hurt Locker and Dallas Buyers Club.
"For consumers concerned about privacy, this narrow reading sends the wrong signal," TekSavvy CEOMarc Gaudrault said in a press release. "It tells copyright claimants that protecting the end-users' privacy is someone else's problem — not something whose costs they need worry about."
According to Michael Geist, a University of Ottawa law professor and Canada research chair in internet and e-commerce law, TekSavvy said it was owed $346,480.68, mainly from legal fees and technical costs. Voltage, on the other hand, argued that it owed the ISP owed $884.
That gulf between the costs TekSavvy says it incurred and the amount it was given as compensation makes it less likely for ISPs to fight for the privacy of its customers in court, says Geist.
"That is a bad message for privacy," he writes.
Source:: http://www.cbc.ca/news/technology/teksavvy-stuck-with-the-bill-after-handing-over-ids-of-alleged-movie-downloaders-1.3002014?cmp=rss