So who's this "Trevor Noah", new host of the Daily Show?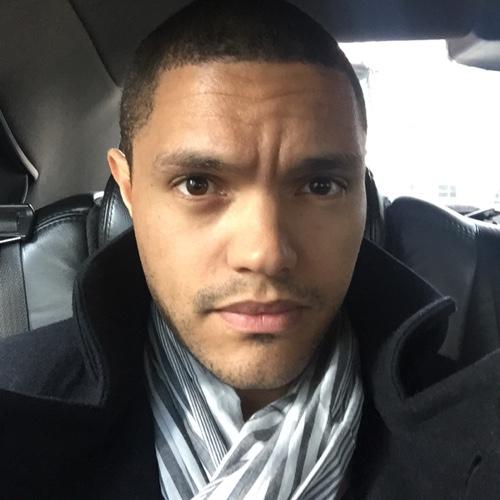 Your host, ladies and gentleman. (twitter.com/trevornoah)
Real talk: It's a little hard to imagine The Daily Show being quite its usual sharp, snarky without the silliest-smartest-person-ever Jon Stewart. But a new era of comenews is upon us, in the form of the show's just-announced replacement host, a little known comedian named Trevor Noah. So who is this guy?
If he looks familiar, you're not crazy: Noah has been a "correspondent" for the show in the last few months, very capably presenting a chess news round-up among other recent highlights. If you're South African, however, you've known and loved this 31 year-old for a long time: Noah is arguably the nation's most famous comedian, know for adept-and-hilarious critiques that nation's political leaders. Noah is also by no means a late-night / stand-up rookie – he's been on Letterman, and brought the laffs at the Apollo in London.
READ MORE:
2015: All the celebrity break ups so far
[1]How to be happy (according to Phoebe Tonkin)[2]
Similar Posts:
You might also like
About Sarah Laing
I can never finish The New Yorker before the next one arrives in the mail. I still haven't found that wear-anywhere mid-heel shoe, and I despair of locating the perfect red lipstick. I'm still working on making 'hats my thing', and I can kick my coffee habit anytime I want, okay? What I do know? Gone With the Wind is the greatest movie ever, and bliss is scrambled eggs on crunchy white bread.
References
^ 2015: All the celebrity break ups so far (www.ellecanada.com)
^ How to be happy (according to Phoebe Tonkin) (www.ellecanada.com)
Source:: http://ellecanada.com.feedsportal.com/c/34164/f/621200/s/44f05f4e/sc/15/l/0L0Sellecanada0N0Cblog0C20A150C0A30C30A0Cwhos0Etrevor0Enoah0Enew0Ehost0Edaily0Eshow0C/story01.htm