Josh Gad Cast as LeFou in Disney's Live-Action Beauty and the Beast!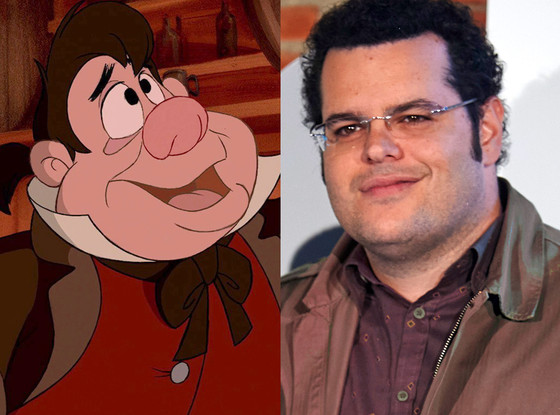 Carlos Alvarez/Getty Images
Yet another famous face has signed on to star in the highly anticipated, live-action adaptation of Beauty and the Beast!
Josh Gad will be playing LeFou, Gaston's "buffoonish and loyal sidekick," The Hollywood Reporter revealed.
The actor, who is also set to provide the voice of Frozen's Olaf in the upcoming sequel, took to Twitter to share the casting news as well.
But instead of putting his excitement into words, Gad posted a split of both he and LeFou doing the exact same dancing pose. Pretty, pretty spot on, if we do say so ourselves. So clearly, it's a role that Gad was born to play.
NEWS: 53 fascinating facts you probably didn't know about Disney films
The latest casting announcement comes just days after it was revealed that Dan Stevens and Luke Evans had signed on to join Emma Watson in the Bill Condon-directed flick.
The Downton Abbey star will be playing Beast, while Evans is slated to star as the role of Gaston.
Watson welcomed her co-stars via Twitter shortly thereafter, saying, "Could not be more happy that this man will be Beast!!! Welcome aboard @thatdanstevens #beautyandthebeast." 
PHOTOS: Inside Lily James' Cinderella premiere
She also tweeted a picture of Evans that said: " Bonjour Gaston! Welcome! #BeautyAndTheBeast."
Watson opened up about portraying Belle back in January over Facebook and admitted that she will be singing in the fairy tale classic.
"It was such a big part of my growing up, it almost feels surreal that I'll get to dance to 'Be Our Guest' and sing 'Something There'. My six year old self is on the ceiling—heart bursting. Time to start some singing lessons. I can't wait for you to see it."
Production on the future film is expected to begin later this year.
PHOTOS: The faces and facts behind Disney's most iconic characters!
RELATED VIDEOS:
Source:: http://ca.eonline.com/news/635540/josh-gad-cast-as-lefou-in-disney-s-live-action-beauty-and-the-beast?cmpid=rss-000000-rssfeed-365-topstories&utm_source=eonline&utm_medium=rssfeeds&utm_campaign=rss_topstories