Jason Derulo Comes Clean About Dating After Jordin Sparks Breakup, Believes Beauty Comes in "All Shapes and Sizes"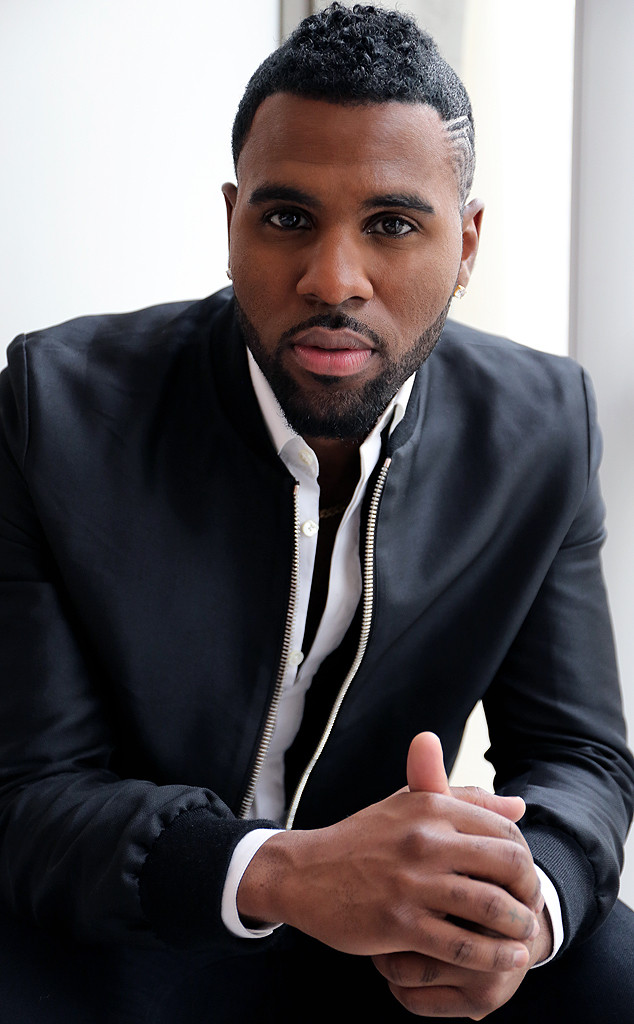 Jennifer Cooper, E! Entertainment
It was the breakup nobody saw coming!
After more than two years of dating, Jason Derulo and Jordin Sparks surprised fans when they mutually decided to part ways last September. But more than six months after the unexpected split, both parties are moving forward and one is already exploring the dating world.
"I am dating," Derulo exclusively revealed to E! News before his "Want to Want Me" music video premieres on Tinder Monday morning. "I want somebody that I can talk to and is kind like me and likes to have fun and try new things."
He continued, "I really don't have a type. I think when someone is beautiful, it comes in all shapes and sizes so in terms of looks, I don't have a specific type."
CLICK: All the details on So You Think You Can Dance's new season 
Frazer Harrison/Getty Images via ABC
There is one thing, however, that rubs the new So You Think You Can Dance judge the wrong way. He doesn't want his leading lady to expect lavish, extravagant things all the time.
"I don't like anyone that is too boojie cause I am not that boojie so it does not work if that's the case," he confessed. "I like someone that is smart that I can have an intelligent conversation with and someone that desires to take care of me like I desire to take care of them."
Whatever is going on in his love life, chances are fans will be able to hear about it while listening to his new music. In addition to his latest single that happens to be the most added song in the history of Top 40 radio, Derulo assures us that his writing process takes on a whole new transformation when something major happens in his life.
PHOTOS: Big celebrity breakups we didn't see coming
Jason Merritt/Getty Images for Armani
"The whole album is not centered around my breakup and it's not like 'the story' cause I have gone through a lot of other things as well," he explained. "I have so much to talk about."
While the 25-year-old admits he hasn't listened to Sparks' new music, Derulo is looking forward to a new start personally and professionally.
In addition to a new album, the "Talk Dirty" crooner will do some wiggling this summer on Fox's popular reality show.  And while he admits he was nervous at first, he's ready to give honest (and helpful) criticism to up and coming dancers.
"I never wanted to be a person that breaks dreams," he explained. "But it is such a positive show and it reinforced the positive side because you send people home but you can send them home with the reason why they are going home and they can go away but then come back the following year much stronger." 
PHOTOS: More singers performing live 
RELATED VIDEOS:
Source:: http://ca.eonline.com/news/638333/jason-derulo-comes-clean-about-dating-after-jordin-sparks-breakup-believes-beauty-comes-in-all-shapes-and-sizes?cmpid=rss-000000-rssfeed-365-topstories&utm_source=eonline&utm_medium=rssfeeds&utm_campaign=rss_topstories