Avatar star Sam Worthington welcomes his first child!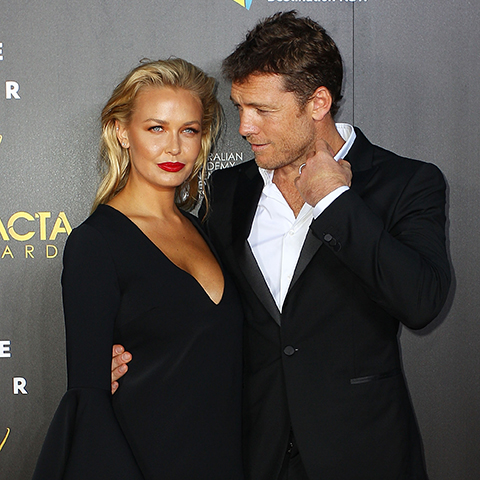 Aussie parents. (Getty)
Let the bells ring throughout Pandora: Avatar star (and general purpose hottie) Sam Worthington has welcomed his first child with lady love model Lara Bingle.
The Aussie power couple (38 and 27 respectively) have been dating since 2012, and possibly got married over Christmas (or maybe Bingle was experimenting with how her Instagram name would look with Worthington on the end and then it accidentally went live?).
No word on a name yet, but they have announced it's a boy, and we're fairly certain it's not blue. Like 99 percent.
READ MORE:
Living the Zen life with Phoebe Tonkin
[1]Extraordinary Aussie actress Phoebe Tonkin[2]
Similar Posts:
You might also like
About Sarah Laing
I can never finish The New Yorker before the next one arrives in the mail. I still haven't found that wear-anywhere mid-heel shoe, and I despair of locating the perfect red lipstick. I'm still working on making 'hats my thing', and I can kick my coffee habit anytime I want, okay? What I do know? Gone With the Wind is the greatest movie ever, and bliss is scrambled eggs on crunchy white bread.
References
^ Living the Zen life with Phoebe Tonkin (www.ellecanada.com)
^ Extraordinary Aussie actress Phoebe Tonkin (www.ellecanada.com)
Source:: http://ellecanada.com.feedsportal.com/c/34164/f/621200/s/44cca548/sc/14/l/0L0Sellecanada0N0Cblog0C20A150C0A30C250Cavatar0Estar0Esam0Eworthington0Ewelcomes0Efirst0Echild0C/story01.htm