Surprise! Johnny Depp Joins Marilyn Manson on Stage at His Concert in Australia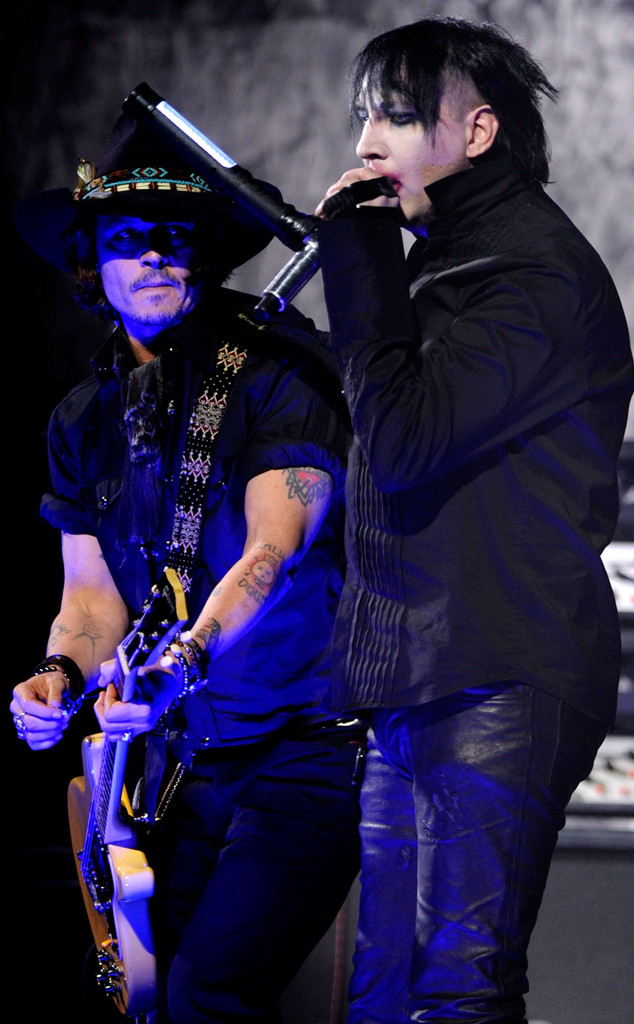 Frazer Harrison/Getty Images
Marilyn Manson fans were treated with one handsome treat!
The rocker was entertaining a crowd of people during his concert in Brisbane on Friday night, when one of his old pals ended up surprising everyone by joining Manson on stage—Johnny Depp!
The two had also performed during the 2012 Revolver Golden Gods Awards in L.A. a few years back (pictured above).
The actor had traveled to Australia to film the next installment of Pirates of the Caribbean, but clearly decided to take the night off and have some fun, so he headed to the Tivoli venue and ended up making a number of people's night.
MORE: Johnny Depp and Marilyn Manson Team Up to Cover "You're So Vain"
Channeling his onscreen character, Captain Jack Sparrow, Depp wore a red pirate-style bandana and sported the perfected trimmed beard as he jumped on the guitar and joined Manson near the end of his set to perform the musician's famous hit "The Beautiful People." Photos were posted on the website of the newspaper The Courier-Mail.
This isn't the first (or probably last) time these two joined forces on the stage.
At the 2012 Revolver Golden Gods Awards, Depp did his usual thing on the electric guitar while Manson sang "Sweet Dreams (Are Made of This)" and "The Beautiful People."
Johnny maintained a low profile, but Manson didn't want his pal to go unnoticed. After they performed the first song together, he announced the actor's presence to the crowd. "If you don't recognize my personal friend… my personal savior, my personal guitar hero… Johnny Depp," he exclaimed.
Epic.
PHOTOS: Musicians performing live on stage!
RELATED VIDEOS:
Source:: http://ca.eonline.com/news/630739/surprise-johnny-depp-joins-marilyn-manson-on-stage-at-his-concert-in-australia?cmpid=rss-000000-rssfeed-365-topstories&utm_source=eonline&utm_medium=rssfeeds&utm_campaign=rss_topstories