Police searching for missing 15-year-old Winnipeg girl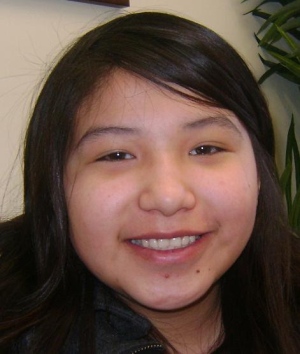 Winnipeg police are asking for the public's help finding a missing teen girl.
Crane is five-feet-two-inches tall and weighs around 150 pounds. Police said she has straight brown hair, brown eyes, and was last seen in Winnipeg's downtown area Friday. (Winnipeg Police Service)
Fifteen-year-old Pauline Heather Crane was reported missing to police and was last seen in downtown Winnipeg Friday.
Crane is described by police as five-feet-two-inches tall and weighs 180 pounds with a medium build. She has long, straight brown hair and brown eyes.
Anyone with information as to Crane's whereabouts is asked to call police at 204-986-6250.
Crane went missing in November of last year and was later located by police.
Source:: http://www.cbc.ca/news/canada/manitoba/police-searching-for-missing-15-year-old-winnipeg-girl-1.2977239?cmp=rss