Gary Oldman's Fourth Wife, Alexandra Edenborough, Files for Divorce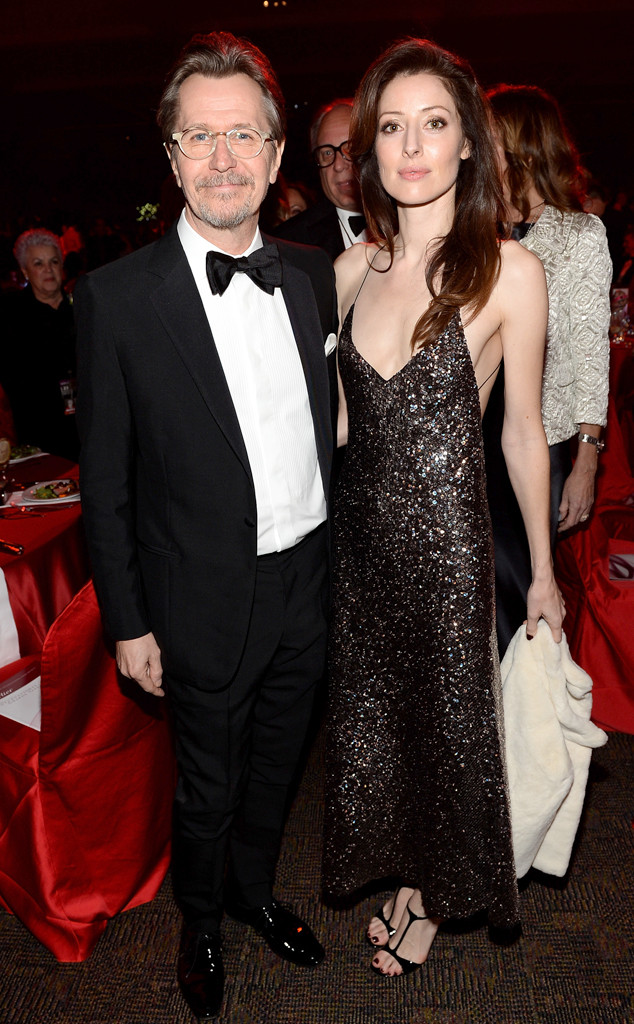 Michael Buckner/Getty Images for PSIFF
Gary Oldman's wife has changed her tune.
Songwriter Alexandra Edenborough has filed for divorce from the actor after six years of marriage, citing irreconcilable differences as the reason for the split, according to court documents obtained by E! News.
They tied the knot on New Year's Eve, 2008. Edenborough, 36, was the fourth Mrs. Gary Oldman, his previous three marriages—to Lesley Manville, Uma Thurman and Donya Fiorentino—also ending in divorce. They did not have any children together, but Oldman is a father of three sons from previous relationships. Edenborough is asking to be awarded spousal support and for Oldman to cover her legal fees.
The 56-year-old British thesp said in an interview last February that he was hoping No. 4 would be it for him, admitting that he hadn't been that great at marriage the first few times.
PHOTOS: Get a load of these super-expensive celebrity divorces
"I'm not proud to say that though," Oldman told London's Independent, referring to being married four times. "But I've had a few goes at it now, so I've probably learnt something from the first three. Practice makes perfect. Isn't that what they say? I'm not proud that this is my fourth marriage. But this is a good one. Hopefully, my last one."
But while that doesn't seem to be the case, Oldman has his kids to look out for in the meantime.
"I've been married, or re-married I should say, for five years but I was a single dad for 10. That's just the way it happened," he also told the Independent. "I have two kids to raise. Being a single dad has been the most challenging thing I've ever done; the hardest thing I have ever done. And so I look at those boys and how really great they are, and they are my greatest accomplishment. That gives me a sense of, you know, I've got something right. I take great joy and peace from that. It helps me sleep at night knowing that hopefully they're going to be OK."
Son Alfie, with Manville, is in his twenties, but sons Gulliver and Charlie, with Fiorentino, are still teenagers.
PHOTOS: Big celebrity breakups
RELATED VIDEOS:
Source:: http://ca.eonline.com/news/613977/gary-oldman-s-fourth-wife-alexandra-edenborough-files-for-divorce?cmpid=rss-000000-rssfeed-365-topstories&utm_source=eonline&utm_medium=rssfeeds&utm_campaign=rss_topstories