Wes Anderson and Owen Wilson remember L.M. "Kit" Carson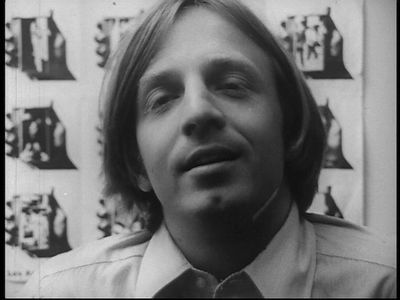 Owen Wilson and Wes Anderson first entered the film scene with 1996's "Bottle Rocket," which began life as a short film shot in Dallas, Texas, three years earlier, when Wilson and Anderson were recent college graduates living in a small apartment not too far from downtown. L.M. "Kit" Carson, a Dallas-based filmmaker, actor and screenwriter, took them to Sundance and helped teach them about filmmaking and the film business. I asked Wes if he'd talk about Kit, and he and Owen wrote this together. My own tribute to Kit is here.—Matt Zoller Seitz
We met Kit twenty years ago. He and his wife Cynthia Hargrave had come back to Texas to put Kit's actual, biological son Hunter through school there, and we submitted ourselves to be the adopted ones: hoping to become his latest discoveries. (We weren't the first. He was a natural guru.) He was the only person we had ever met who actually worked in the movie business, and we had never come across someone who so automatically and instinctively turned any idea or experience or suggestion into a story — a pitch. Sometimes it was only at the end of the story that you realized: this has a purpose. He's advising us. These are "notes."
He had a rustic glamor, like a sort of a cowboy-screenwriter. He never told us much about his childhood, except that the L. was for Louis and the M. was for Minor. Two old men he was named after.
What we heard about was guerilla film-making and gonzo film-journalism and Dennis Hopper in Taos and Peru. We loved Kit in "David Holzman's Diary," which we saw with him in Dallas, and we had already loved his work in "Breathless" and "Paris, Texas." He had longish, stringy, sandy hair, and he clomped through the house in hiking boots all year round. He gave us a one-on-one tutorial in script-writing and short-film-editing (and, also, a lesson in how to hustle a project into its existence). Cynthia said to us that of all the people who were lucky to have known Kit, we were the luckiest. It certainly feels that way to us. He introduced us to the rest of our lives.
We drifted apart over the years, but we've missed him, and we'll keep missing him.
He was a good guru.
—Wes Anderson and Owen Wilson
Source:: http://www.rogerebert.com/balder-and-dash/wes-anderson-and-owen-wilson-remember-lm-kit-carson