Home Entertainment Guide: September 2020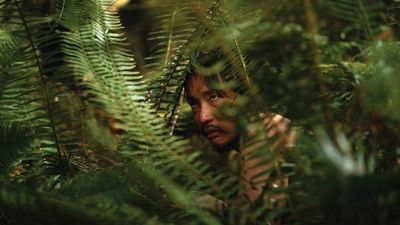 Note: Starting with this edition, the Home Entertainment Guide is moving from bi-weekly to monthly because, well, there aren't as many physical media releases as there used to be and we're covering most of the streaming/VOD releases through full-length reviews. If/when the market picks up in a manner to justify a more common column, the old format will return. Until then, expect a new guide on or near the 10th of every month.
---
10 NEW TO NETFLIX
"Anaconda"
"Back to the Future"
"Coneheads"
"Glory"
"Grease"
"Magic Mike"
"The Muppets"
"Pineapple Express"
"The Producers"
"Wildlife"
5 NEW TO BLU-RAY/DVD
When people speak of the kind of adult-driven dramas that "they really don't make anymore," they're talking about movies like this adaptation of the novel by Charles Willeford (who also wrote the source material for the great "Miami Blues"). Claes Bang and Elizabeth Debicki are threateningly gorgeous as a new couple who appear to get caught in the web of a wealthy man played by Mick Jagger, doing his first acting work in two decades. The benefactor wants Bang's art critic to warm up to a reclusive painter, played by Donald Sutherland, and, well, things get complicated. For a relatively short film, this one drags at times with self-aware dialogue, but when the plot really kicks in after a revelation from the artist shatters the critic's worldview, it becomes an engaging piece of work. Oh, and let's just put Debicki in everything.
Special Features
Audio Commentary with Director Giuseppe Capotondi
Behind The Burnt Orange Heresy
Kelly Reichardt only makes great movies. The director of "Meek's Cutoff" and "Certain Women" earned some of the best reviews of her career with this delicate, nuanced period piece that's about seemingly disaparate ideas like the emergence of capitalism and the importance of friendship. It is a tender, detailed, lived-in experience of a movie, and I couldn't be happier to see Reichardt increasingly becoming more and more prominent with critics and viewers. John Magaro and Orion Lee become unexpected friends and then even-more-unexpected business partners in a film that never gained the arthouse traction it deserves because of COVID. People will find this on streaming and now physical media. Films this good always find their audience.
Special Features
A Place in This World
I can vividly remember going into a London movie theatre back in 1995 and seeing Mamoru Oshii's stunning anime action classic. I knew then it would be influential, but even I did really appreciate how much this film would work its way into the pop culture landscape. Almost all sci-fi action to follow, especially "The Matrix," owes a debt to this study of identity and corruption, and now it's finally been released in a 4K edition, featuring a brand new remaster of the film and new special features, including an audio commentary and making-of featurettes. "Ghost in the Shell" is one of the most essential films of the '90s and now this is the new best way to own it.
Special Features
NEW 4K REMASTER OF THE FILM
DOLBY VISION PRESENTATION OF THE FILM
JAPANESE AND ENGLISH DOLBY ATMOS AUDIO TRACKS, plus Japanese 2.0 LPCM Audio, and English Descriptive Audio
NEW Full-length audio commentary of Ghost in the Shell with Mary Claypool (Animation Writer and English Language Scriptwriter), Eric Calderon (Animation Producer and Writer), Richard Epcar (Voice of "Batou"), and Charles Solomon (Animation Historian and Critic)
NEW "Accessing Section 9: 25 Years into the Future" Featurette
NEW "Landscapes & Dreamscapes: The Art and Architecture of Ghost in the Shell" Featurette
Production Report & Digital Works Featuretes
Theatrical Trailer
Fan-favorite commemorative artwork from pop illustrator Martin Ansin
"Rob Zombie Trilogy"
Target is the exclusive home of a new collector's edition steelbook trilogy of films from one of the most divisive voices in genre cinema, Rob Zombie. There seems to be a generational divide as younger critics embrace Zombie's go-for-broke style while veterans are more likely to dismiss his work as unrefined. I'm somewhere in the middle. I adore the passion of his vocal fans, even if some of his films frustrate me past the breaking point. His best work, "The Devil's Rejects," is the centerpiece of this new collector's edition, bookended by the fascinating "House of 1000 Corpses" and the aggressively annoying "3 From Hell." There are no new special features, but the bonus material from previous releases has been imported.
Special Features
From Previous Releases
"Universal Horror Collection: Volume 6"
When will Universal run out of classic horror movies? Apparently not for a long time as this sixth edition of rare genre films from the landmark studio attests. These collections are not designed for fans of the classic Universal monster movies like "Dracula" and "Creature from the Black Lagoon," but for those willing to dig a little deeper for their clasic genre fix. Still, there are some familiar faces in this quartet, including Boris Karloff in 1952's "The Black Castle". The set is rounded out by "Cult of the Cobra" (1955), "The Thing That Couldn't Die" (1958), and a film about a vengeful feline called "The Shadow of the Cat" (1961).
Special Features
None