How a January meeting laid groundwork for Indigenous Services' response to COVID-19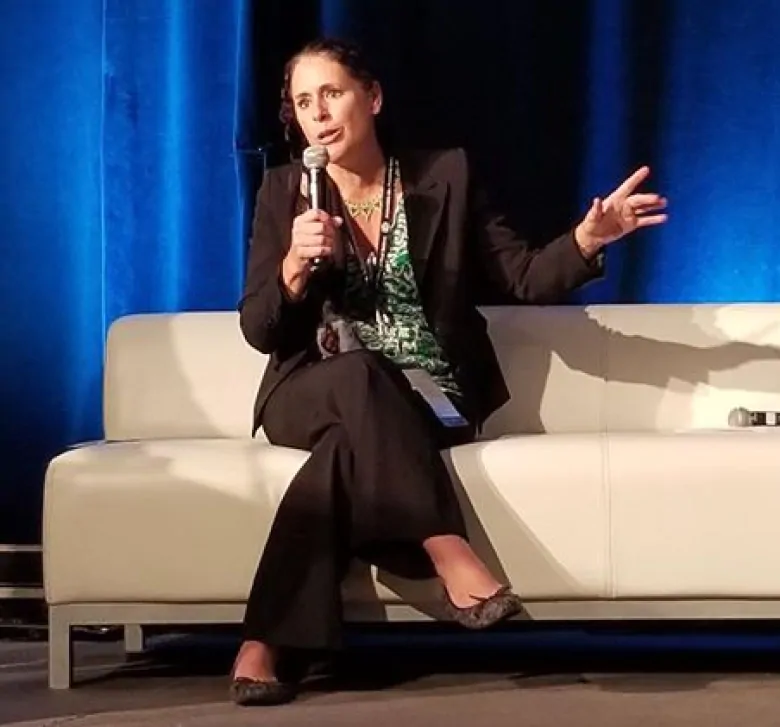 On Jan. 28, weeks before the World Health Organization would declare COVID-19 a pandemic, a nascent federal network for First Nations emergency management met in Ottawa and began discussing how to respond to the threat posed by novel coronavirus to Indigenous communities.
"It was very good timing for us to be able to start to gather the international information and bringing people together in order to be able to talk about how we were going to support communities, what our communication efforts were going to be," said Valerie Gideon, senior assistant deputy minister for the First Nations Inuit Health Branch.
This was the first face-to-face meeting of the National Health Emergency Management Network (NHEMN) and the beginning of Indigenous Services Canada's COVID-19 planning. The novel coronavirus was the lead topic of discussion at the previously scheduled two-day Sheraton Hotel meeting, according to a copy of the agenda provided to CBC News.
The NHEMN was created in 2019 from $79.8 million in new funding for First Nations emergency management announced in the federal budget that year.
It is made up of representatives from Indigenous Services Canada, which includes the First Nations and Inuit Health Branch (FNIHB), the First Nations Health Authority in British Columbia, and the Public Health Agency of Canada.
Representatives from national Indigenous organizations can also participate in the network, according to its terms of reference.
"We anticipated that COVID-19 would have a presence in Canada, we anticipated … that there would be positive cases in First Nations communities," said Gideon, who is Mi'kmaw from Gesgapegiag in Quebec.
Dr. Tom Wong, the chief medical officer for Indigenous Services Canada, opened the meeting with a presentation summarizing the status of the outbreak and said FNIHB was monitoring the virus's evolution. Wong reiterated the importance of hand washing and said the branch was already conducting training on the use of personal protective equipment in each region, according to slides from his presentation provided to CBC News by Indigenous Services Canada.
"Regional co-ordinators to align with their respective province or territory as public health emergencies may differ slightly in each jurisdiction," said a slide from Wong's presentation under the heading, Next Steps.
"This is an evolving situation and we will provide new information as we know it."
Wong's remarks were followed by Katheryn Stonier, a senior policy analyst for Indigenous Services, who led a brainstorming session on the role of the NHEMN co-ordinator dealing specifically with the novel coronavirus, according to the agenda of the meeting.
The meeting also discussed how Indigenous Services, FNIHB, the Public Health Agency of Canada and Public Safety could "collectively…support communities should the 2019 novel coronavirus be declared a public health emergency in Canada."
Information about COVID-19 had already been circulating in the department's health branch for nearly two months. Dr. Wong first sent information about the emerging virus to regional medical officers on Jan. 2.
Department working on health transformation initiative, says official
FNIHB's communicable disease and emergency health managers began weekly calls — which were normally done monthly — by Feb. 5 to start co-ordinating preparations in all the regions and at the branch's headquarters. By the end of February and early March, the department began to send out its first shipments of personal protective equipment to First Nations, according to information provided by the department.
On March 12, a day after the WHO declared COVID-19 a pandemic and Prime Minister Justin Trudeau announced a $100 million envelope to help Indigenous communities prepare, Indigenous Services Minister Marc Miller appeared before the House of Commons Indigenous affairs committee and said that his department was ready.
When the pandemic began, many Indigenous communities already faced significant health gaps compared to the rest of the country — from limited access to health resources, nursing shortages, overcrowded housing to higher rates of diabetes and other health indicators.
Gideon said her branch is working to ensure that when the next pandemic hits, Indigenous communities won't face the same shortcomings. She said the department is working on a health transformation initiative that will see B.C.'s First Nations Health Authority model adapted to the realities of different regions across the country.
Gideon said under these planned changes, First Nations will be better co-ordinated with provincial health authorities and have the purchasing power to arm themselves with resources and invest in the type of health care models that fit their needs best. She said increased departmental investments in children and mental health will also see fundamental health indicators improve with the next generation.
"When my two First Nations daughters reach my age and if they have a pandemic at that time, they will see things have fundamentally changed from when their mom was involved," said Gideon.
However, despite all its preparations for the current pandemic, the federal health branch's response depends on its co-ordination with provincial and territorial health authorities.
Report noted problems in information sharing
A 2006 federal report, co-written by Dr. Theresa Tam, who is now Canada's chief public health officer, identified potential jurisdictional gaps as one of the major weaknesses in a potential pandemic response in Indigenous communities.
The report, titled The Canadian Pandemic Influenza Plan for the Health Sector, noted information sharing sometimes failed between FNIHB and provincial health authorities.
"This informal collaboration with provinces and FNIHB regions has not been tested during a massive national public health emergency, such as pandemic influenza."
Gideon said one of the major changes since the 2009 H1N1 outbreak is that FNIHB is in better sync with provincial and territorial health authorities. She said there have been few if any problems in the flow of information between the jurisdictions.
"At this point in time, we have not had a situation where we have not felt connected to notifications with respect to tested positive cases on-reserve," she said.
As of April 26, ISC said it is aware of 111 confirmed positive COVID-19 tests on reserves.
Gideon was the FNIHB's regional director for Ontario during the H1N1 outbreak. Gideon said provincial and territorial health departments didn't really understand the role of the branch at the time.
The Public Health Agency of Canada was also relatively new, created through legislation in 2006 as a result of the SARS epidemic.
"We have over a decade of additional experience in terms of establishing those relationships with provincial health agencies," she said.
Lessons being learned
Alvin Fiddler, Grand Chief of the Nishnawbe Aski Nation, which represents 49 First Nations in northern Ontario, said it's too early to pass judgment on Indigenous Services' response to COVID-19.
"Because we are in the middle of a pandemic, there are a lot of moving parts at different levels. It is going to be very difficult right now to sort of step back and assess the response to date," said Fiddler.
"Once this pandemic passes, it will be the opportunity to look at this whole experience, what it means."
Fiddler said the response to the first wave and the lessons they are learning will shape the expectations and reactions from communities when the expected second wave hits.