Stabbing closes east wing of downtown Edmonton mall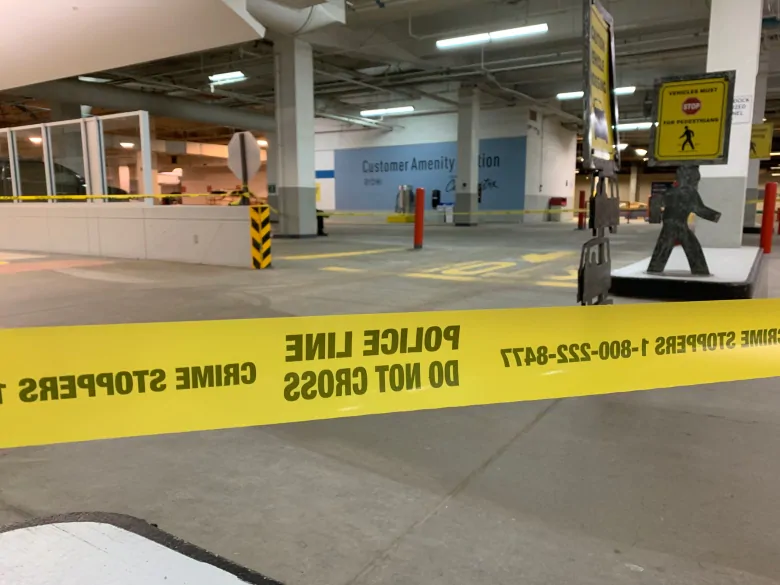 A stabbing overnight shut down the entire east side of Edmonton City Centre mall on Thursday morning as police scoured a crime scene that stretched across four floors of the building.
A person was stabbed inside the downtown shopping centre overnight, a police spokesperson confirmed in an interview with CBC News.
As of 7:30 Thursday morning, the entire east wing of the mall at 10025 102A Ave. remained closed and cordoned off with police tape.
Police tape was draped across the building including the basement parkade where officers could be seen gathering forensic evidence in plastic bags. A large silver tarp could be seen covering something on the floor.
Additional details are expected from police later Thursday.