Inside Kobe Bryant and Daughter Gianna's Celebration of Life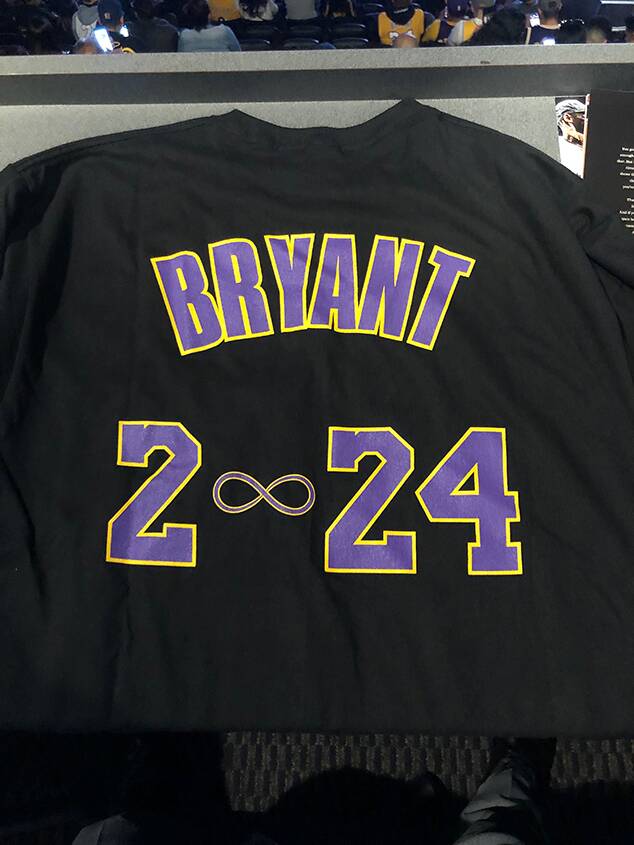 Family, friends and fans are gathering at the Staples Center today to honor Kobe Bryant and daughter Gianna "Gigi" Bryant.
It's been just under a month since the Los Angeles Lakers legend and his 13-year-old daughter lost their lives in a helicopter crash in Calabasas, Calif. Kobe and Gianna were two of nine people who passed away in the tragic crash on Jan. 26. Today, Feb. 24, a celebration of life is being held for Kobe and Gianna in downtown Los Angeles, at the place where Kobe built his legacy.
As previously announced, proceeds from ticket sales to the public memorial will benefit the Mamba and Mambacita Sports Foundation, which honors the legacy of both Kobe and Gianna. The foundation was originally named the Mamba Sports Foundation, but Kobe's wife, Vanessa Bryant, recently announced a name change because, "There is no #24 without #2."
Gianna, who wore the #2, was an avid basketball player, who had dreams of carrying on her dad's legacy in the game. She was a member of the Mamba Academy basketball team, while Kobe was the coach of her team.
"Because there is no #24 without #2, we have updated the Mamba Sports Foundation to now be called the Mamba & Mambacita Sports Foundation," Vanessa told her followers in mid-February. "Our mission remains the same – and stronger than ever – to provide opportunities to young people through sports. Thank you all for the outpouring of support and your kind donations to date as we carry forth Kobe and Gigi's legacy.. We hope to empower young athletes in a world they left us all to help shape."
Following the tragic deaths of her husband and daughter, Vanessa, who also shares daughters Natalia, Bianka and Capri with Kobe, thanked everyone for their support in a heartbreaking message on Instagram.
"My girls and I want to thank the millions of people who've shown support and love during this horrific time," Vanessa wrote to her Instagram followers. "Thank you for all the prayers. We definitely need them."
Today, fans are celebrating the legacies of Kobe and Gigi at the public memorial. Let's take a look at everything that's happening at celebration of life.
10 a.m. PT: Attendees are starting to arrive inside the Staples Center. Snoop Dogg and Magic Johnson are spotted at the venue as well as Joe Bryant and Derek Fisher. As attendees enter the Staples Center, they have been receiving a book filled with pictures of Kobe and Gianna and the Bryant family.
The closing of the memorial program is a message from Kobe to his daughters.
"Lastly to our daughters … You guys know that if you do the work, you work hard enough, dreams come true. You know that, we all know that. But hopefully what you get from tonight is that those times when you get up early and you work hard; those times when you stay up late and you work hard; those times when don't feel like working – you're too tired, you don't want to push yourself – but you do it anyway," the message reads. "That is actually the dream. That's the dream. It's not the destination, it's the journey. And if you guys can understand that, what you'll see happen is that you won't accomplish your dreams, your dreams won't come true, something greater will. And if you guys can understand that, then I'm doing my job as a father."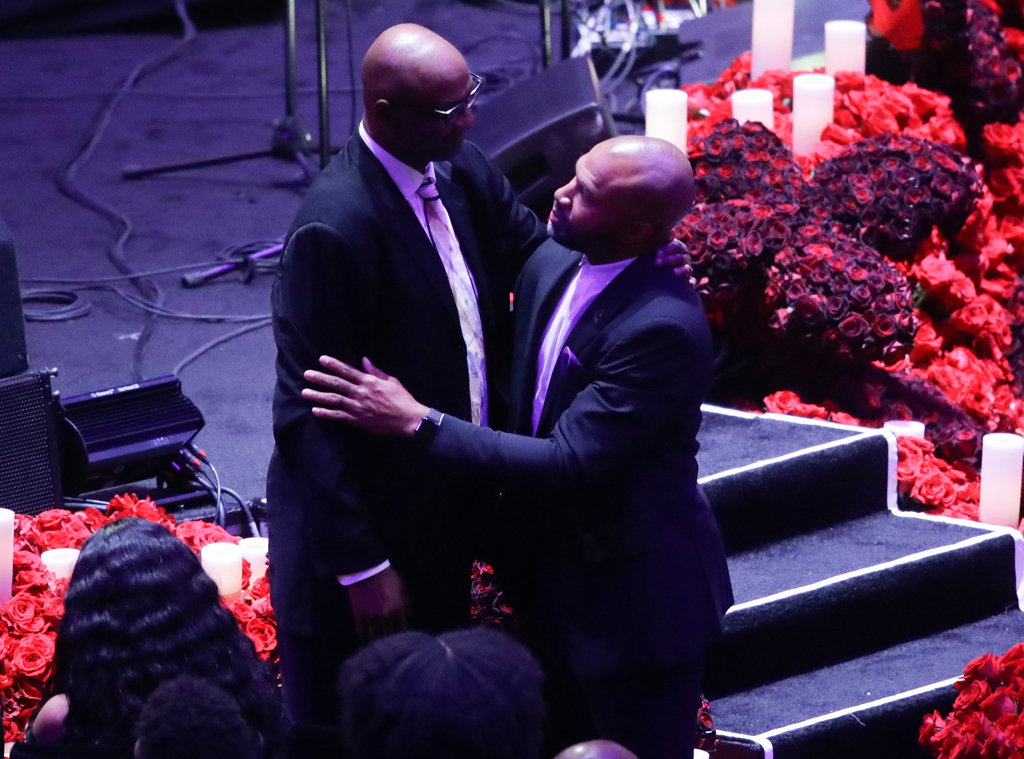 AP Photo/Marcio Jose Sanchez
10:28 a.m. PT: The audience applauds as Vanessa and her daughters enter Staples Center. Beyoncé then takes the stage to perform "XO," which she tells the crowd was one of Kobe's favorite songs. After starting, the superstar stopped and asked the crowd to sing along with her. For her second song, Beyoncé performed "Halo."
More to come as the memorial continues.