Connor McDavid set to return to Oilers lineup Sunday night against Kings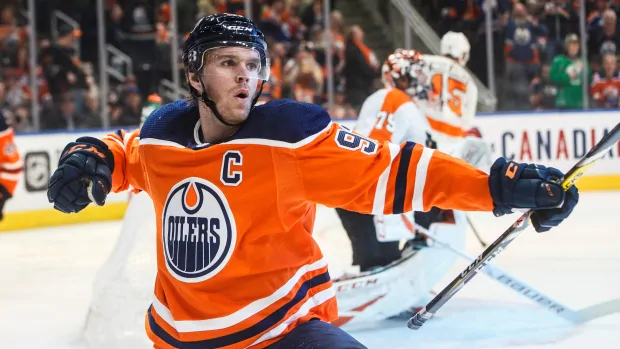 Edmonton Oilers star Connor McDavid will return to the lineup Sunday night against the Los Angeles Kings.
The Oilers captain has missed six games since suffering a quadriceps injury Feb. 8 against the Nashville Predators.
Edmonton has gone 3-2-1 without McDavid.
Oilers coach Dave Tippett says McDavid will start on a line with Sam Gagner and Alex Chiasson.
McDavid is fifth in NHL scoring this season with 81 points (30 goals, 51 assists) in 55 games.
Edmonton (32-22-7) entered Sunday's play holding the third and final playoff spot in the Pacific Division.