Nina Dobrev's BFF Julianne Hough Comes to Her Rescue During Trip to Emergency Room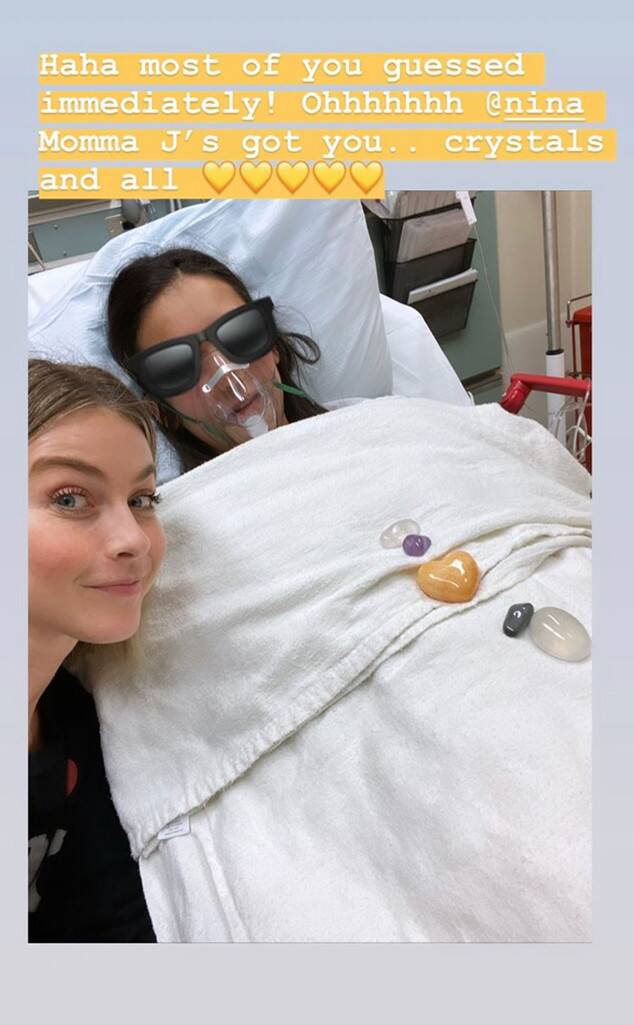 That's what friends are for!
Nina Dobrev found herself in the emergency room over the weekend, and Julianne Hough was right there by her side throughout her stay. On Sunday night, Hough took to her Instagram Story to share a series of videos from the emergency room, asking her followers to guess who she was there with.
"Well, this is my night at the emergency room, on a Sunday night with…guess who!" Hough said in her first Instagram Story video.
The America's Got Talent judge captioned the post, "Who would I be at the Emergency Room with on a Sunday night?! Thank God I went to visit this little sheesh!"
Hough went on to share a photo from what appeared to be a hospital room, showing her feet being covered by a blanket. The singer joked that this mystery person is thankfully "good at sharing."
After Hough's first few posts, many of her followers were able to guess it was Dobrev who was in the ER.
"Haha most of you guessed immediately!" Hough captioned a selfie of her and Nina, which showed the Vampire Diaries alum with a sunglasses filter, along with an oxygen mask on her face. "Ohhhhhhh @nina Momma J's got you..crystals and all [yellow heart emojis]."
In the selfie, you can see the crystals laid out on top of Dobrev.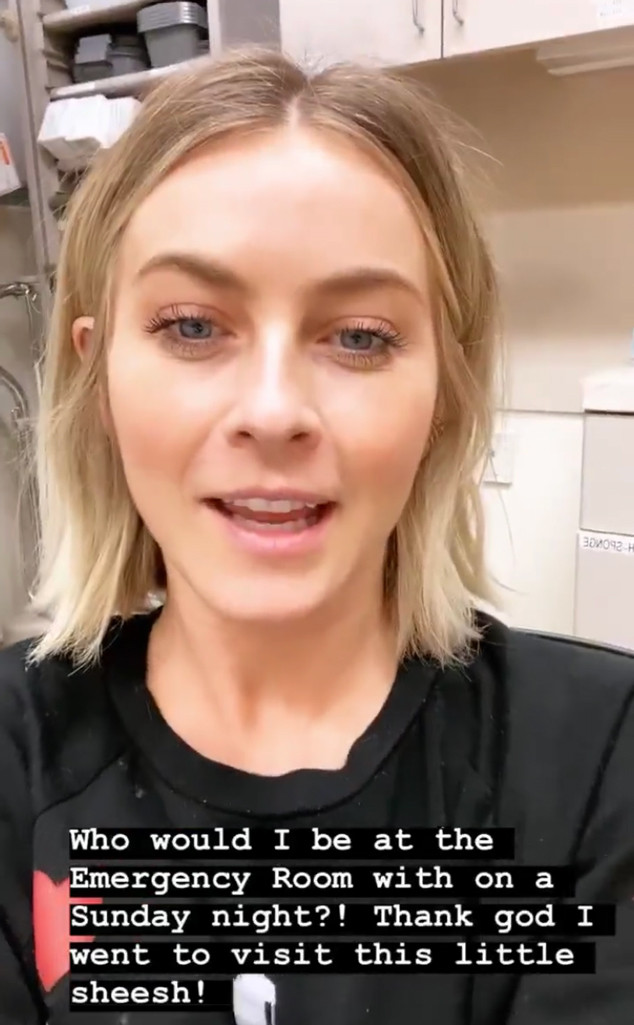 Instagram
So, how is Dobrev doing after her trip to the ER? Despite the visit, a source tells E! News, "Nina is fine."
It was just last month that Dobrev opened up about her friendship with Hough, which began years ago.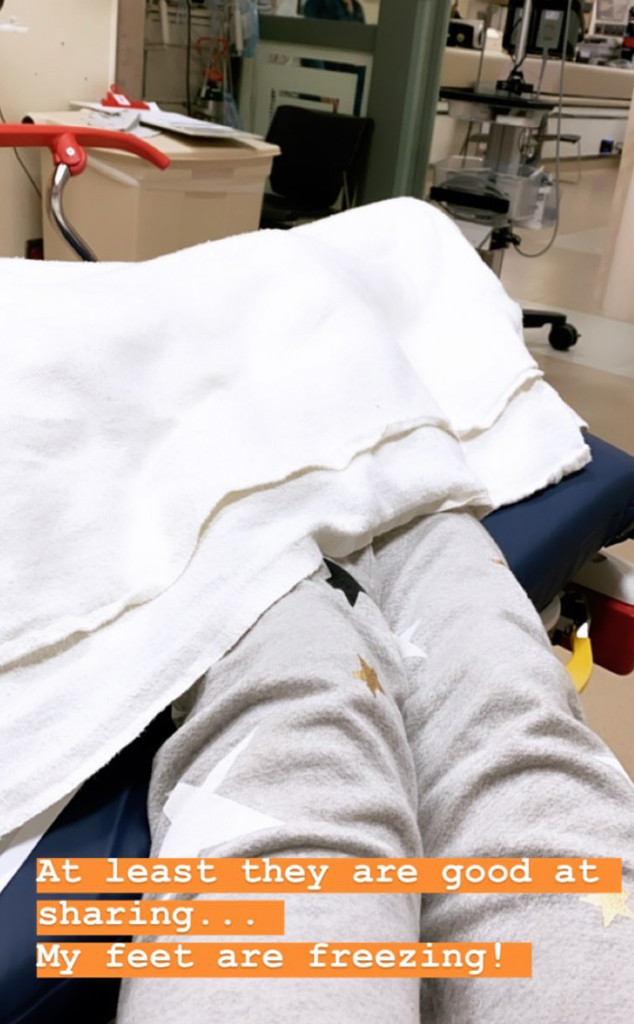 Instagram
"I had like a major life thing happen recently that I'm not gonna talk about, so don't even ask about it," Dobrev said on the Chicks in the Office podcast in October. "The girl was…her single just came out 'Transform,' she was having a launch party and this whole thing, she performed it for the first time. And I didn't realize that that was that night and I was going through something and I texted her and she literally left her own launch party to come, like, be the shoulder for me to cry on at my house."
Dobrev added, "That's a best friend. That's a true friend."