Duck Dynasty Star Sadie Robertson Marries Christian Huff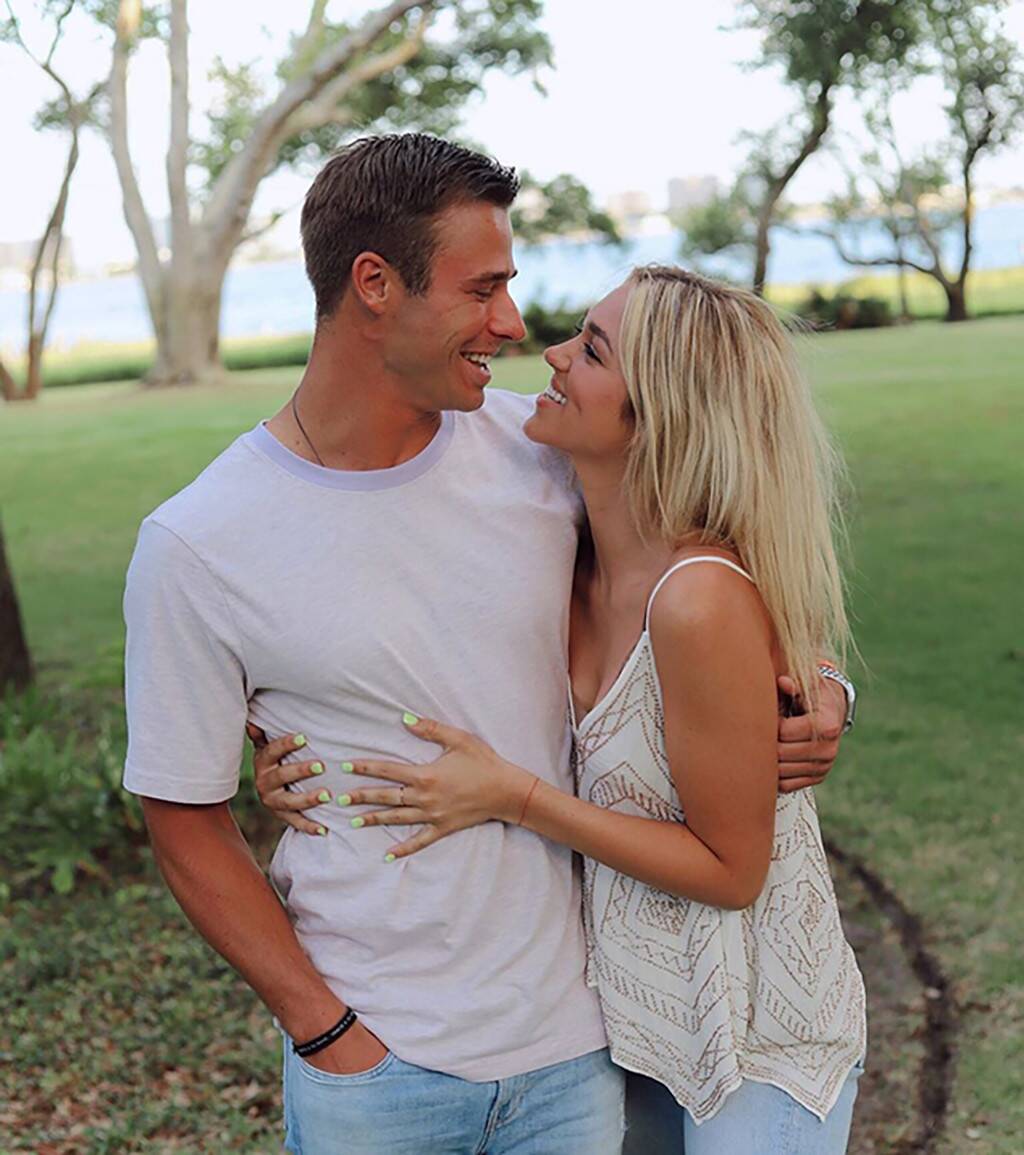 Instagram/Sadie Robertson
Duck Dynasty star Sadie Robertson finally said "I do" to Christian Huff.
After becoming engaged earlier this year in June, the two have officially tied the knot in front of their loved ones on Nov. 25, in Roberton's parents' home in West Monroe, Louisiana, as reported by local USA Today affiliate.
Attendees began sharing sweet moments from the newly wedded couples' special day on Monday evening, sharing Robertson and Huff walking down the aisle and other pictures and videos from the ceremony.
When the two got engaged, Sadie excitedly shared the news on Instagram, writing, "I'm the happiest human in the world on June 9th, 2019 today and for the rest of my life. I GET TO MARRY THIS MAN. God is faithful and so so good."
In late October, Sadie celebrated her bridal shower surrounded by her loved ones. "Bridal shower and I'm the bride WHAT! waking up and putting on white today was something special. I woke up grateful to God for an answered pray of an amazing man I get to marry soon and amazing women in my life who shower me in love so beautifully," Robertson wrote on Instagram.
For her wedding, Robertson looked completely breathtaking wearing a wedding dress from Kleinfeld Bridal. Of saying 'Yes' to the dress, Robertson shared exclusively with E! News that: "It was the magical wedding dress experience. I didn't even plan to do that, we were just in New York and my future mother-in-law was like 'you should stop at Kleinfeld's' and then I actually found my dress. It's timeless."
The beautiful bride also revealed to E! News ahead of her wedding day that she'd be changing into something more comfortable, this one designed by Sherri Hill, for her reception. The second dress was necessary because Robertson said she couldn't "move" in her wedding dress and what's a wedding reception without a little dancing?
"I have been looking forward to the dance party at my wedding for my whole life," Robertson added. "I got a reception dress so I can do my dancing, it's really fun and pretty and has more details than my wedding dress."
Curious about the reception? Robertson shared with E! News that famous Louisiana chef John Folse would be giving guests a taste of Louisiana, "especially for people coming out of town."
Of course, her immediate family and closest friends shared the big day with the two lovebirds. It's exactly what Sadie wanted. The Duck Dynasty star shared with E! News that her sisters were her bridesmaids and her brothers stepped in as some of her hubbies groomsmen.
Her father also walked the lovely bride down the aisle and said a prayer during the wedding as well. "Everyone is, of course, going to be there. Both of my grandparents are also going to have a prayer and a little time to talk at the wedding," Robertson told us before her big day. "So, it will be super special."
According to the local USA Today affiliate, many of the bride's celebrity friends attended the wedding on Monday evening including Touched by an Angel actress Roma Downey and her husband Mark Burnett and Alfonso Ribeiro.
Now that Robertson and her dream man have officially tied the knot, it looks like she got everything she wished for in a wedding and more.
In June, Robertson also shared with us that, "As soon as you say yes, it's like, whoa, there are so many things to do. We're not going to wait too long because we're definitely ready to get our lives started together, so it will be soon than later, and just for the dress and the vision of it, you know, we've both, we've always wanted a nighttime wedding." It looks like that went as planned!
Additionally, the former Dancing With the Stars contestant shared with us ahead of the big day that her wedding would begin at night "because we want to have Christmas lights everywhere, it's going to be very magical." Sounds like they had the romantic and elegant nighttime ceremony they dreamed of.
Now that the two have officially tied the knot, the couple is excited about the next chapter of their lives.
"There are a lot of things that I am really looking forward to. Something we talk about a lot is that we have been long-distance for a year and a half, so we are ready to live in the same place and house and not have to leave each other and actually get to say goodnight and good morning to each other," Robertson shared with E! News. "There are so many things that get us excited, but that is one that we talk about a lot."