Q&A: Father writes book about daughter's death to raise awareness about MMIWG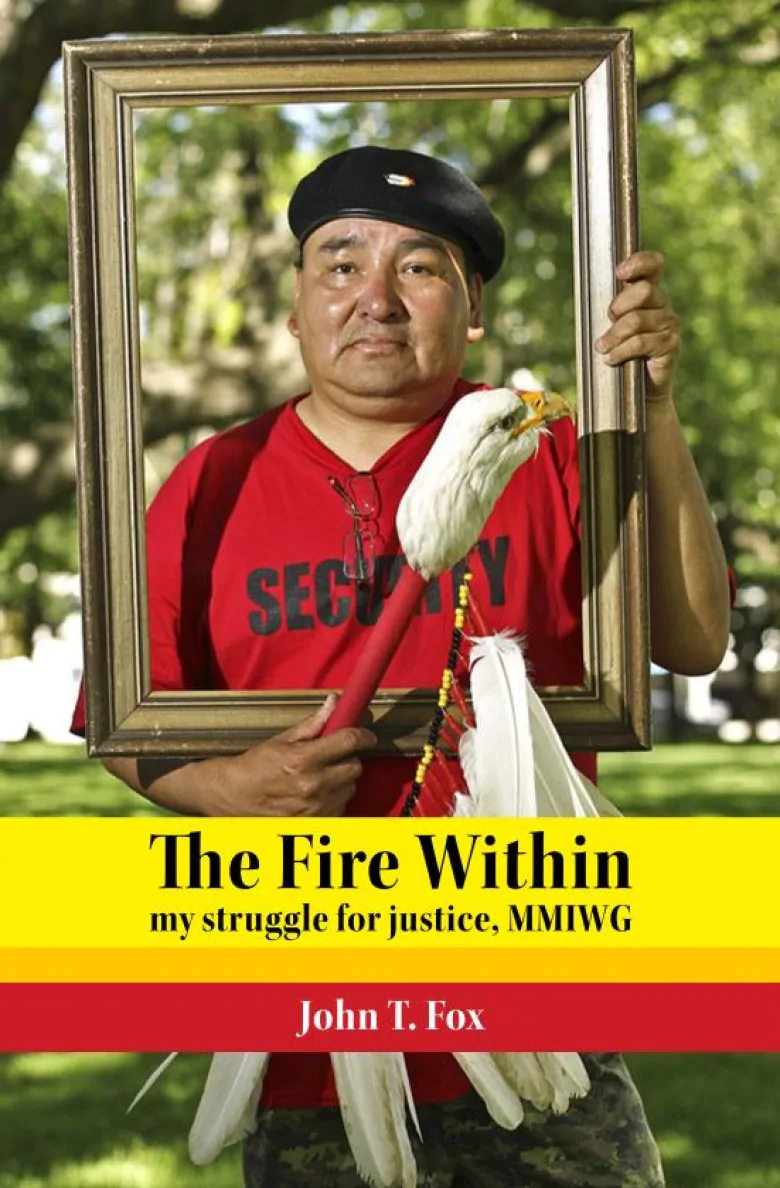 A book written by John Fox Sr. looks at the circumstances surrounding the death of his daughter and his fight for justice for missing and murdered Indigenous women, girls, men and boys.
Cheyenne Santana Marie Fox's body was found on the evening of April 25, 2013 at the bottom of a condo building after falling 24 floors in Toronto. Police said there was no evidence of criminal activity, but her father believes she was murdered. He has an ongoing lawsuit against the Toronto Police Service alleging negligence in their actions.
In the years following his daughter's death, Fox, who is originally from Wikwemikong First Nation on Manitoulin Island, Ont., has been sharing his story at MMIWG rallies and vigils.
His self-published book The Fire Within reflects on his own life and the time since his daughter's death, asking readers to support his fight for justice for missing and murdered Indigenous people in Canada and the United States.
The interview has been edited for length and clarity.
Q. Why did you write this book?
A. I wasn't able to speak at the MMIWG inquiry. Three times people tried to register me but they were unsuccessful, because they ended up quitting or something came up. So after it ended last year, I had all these thoughts in my head. They had to go somewhere. So my family and a few friends suggested I write a book on it. Nov. 1 I sat down and started writing and 30 days later I completed a draft copy of the whole book.
Q. What was your vision for the book?
A. I had so many different thoughts. I went through so many different things with my daughter's story. I had two visions in my mind when I wrote that book.
We're not getting that much support at the community level on MMIW or missing and murdered Indigenous men and boys. I decided that a book was the best way to reach the Canadian and the American readership, so that society can get back to looking at the issue of MMIW and doing what they can do to address that.
My daughter also went through human trafficking before she died. She was recruited in Ottawa and followed all the way straight into Toronto. I really try to cover that in the book. We have to do what we can to to curb the human trafficking that's going on and the murders of our women, men and boys.
Q. Was it difficult for you to write the book?
A. It was very hard. There were a lot of memories and traumas, like when we went and picked up my daughter's body at the Coroner's [Office] in Toronto. I was so adamant about getting her home. We went and got her but then we had no transportation. The two drivers that were supposed to be coming to help with that didn't make it. So I got left doing that myself, along with my youngest son. He had to help me put the body on to the back of the truck. We had no other transportation and so we had to drive with a body in the back of a truck to get her home because we had no other resources. I think that was one of the hardest parts that I had to write in the book.
Q. How did you feel about the MMIWG inquiry's final report?
A. I knew I was let down and I knew that as a family member I had to make a statement. So on the day of the release, I wanted to go there and make a point. I made a sign that said "I'm still waiting to be heard." As a family member I've been left outside in the cold by the inquiry by not getting to testify. Our people are outside, not where it's warm, we're out here still with the issues of Indigenous women and men getting murdered.
Q. What message do you hope readers take away from the book?
A. I think that's going to be an eyeopener for a lot of people. I think that we need to get people behind these issues and start pressuring the governments to start looking at this seriously.