Meghan Markle and Prince Harry Kick Off Africa Tour With a Dance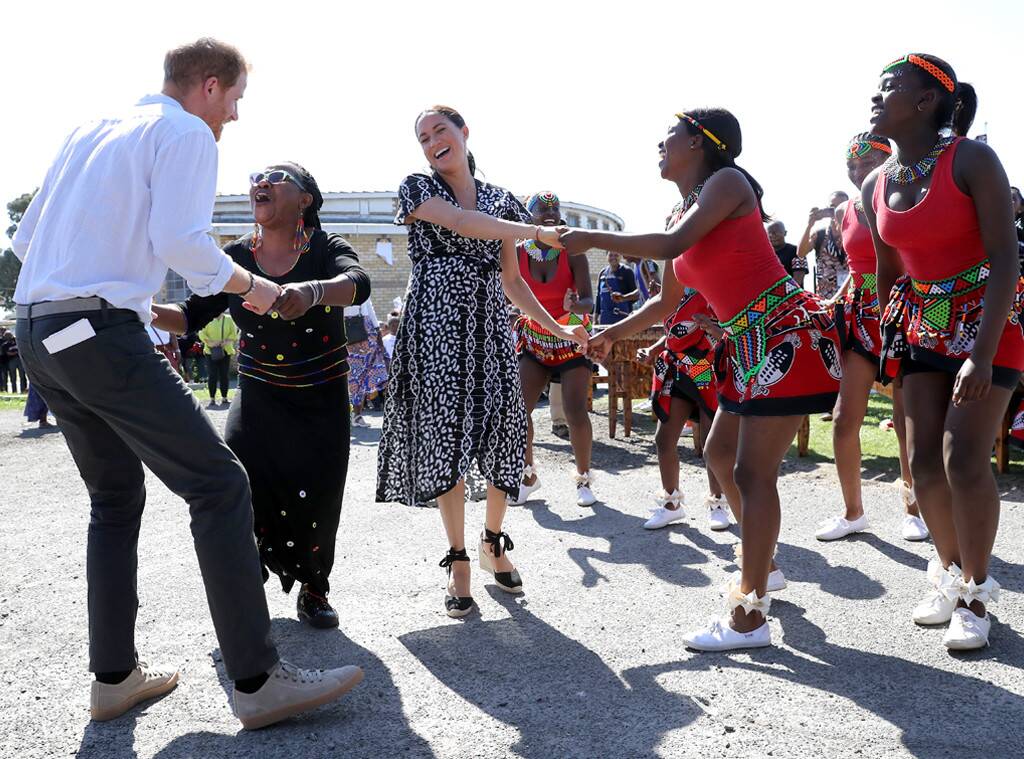 Chris Jackson/Getty Images
Let the royal tour begin!
For the first time as a family of three, Prince Harryand Meghan Markle have officially embarked on their scheduled 10-day tour of Africa with their newborn son, Archie Harrison, in tow. The Duke and Duchess of Sussex arrived at Cape Town International Airport on Monday morning via a delayed commercial British Airways flight. As is the case with bustling royal tours, it wasn't long before the couple was off to their first engagement of the day while their infant son remained in the care of a nanny.
The husband and wife headed to Nyanga township, where they were greeted by throngs of locals and schoolchildren. In addition to sweetly meeting with youngsters, the two were also photographed dancing with performers in traditional costume. Judging by the big smile on the new mom's face, the trip was off to a very happy start.
Donning a sold-out Malawi-made black and white wrap dress by Mayamiko, black wedged wrap espadrilles and a beaded bracelet that red "JUSTICE," the duchess addressed the crowd amid recent violence against women.
"The work that's being done here is to keep women and children safer, which is needed now more than ever. This is an issue which has been at the forefront of people's minds here in South Africa and of course across the globe particularly over this past month," she told the crowd, which included female teenage members of a local empowerment program. "Please know that my husband and I have been closely following what you've been experiencing here, as best as we can from afar."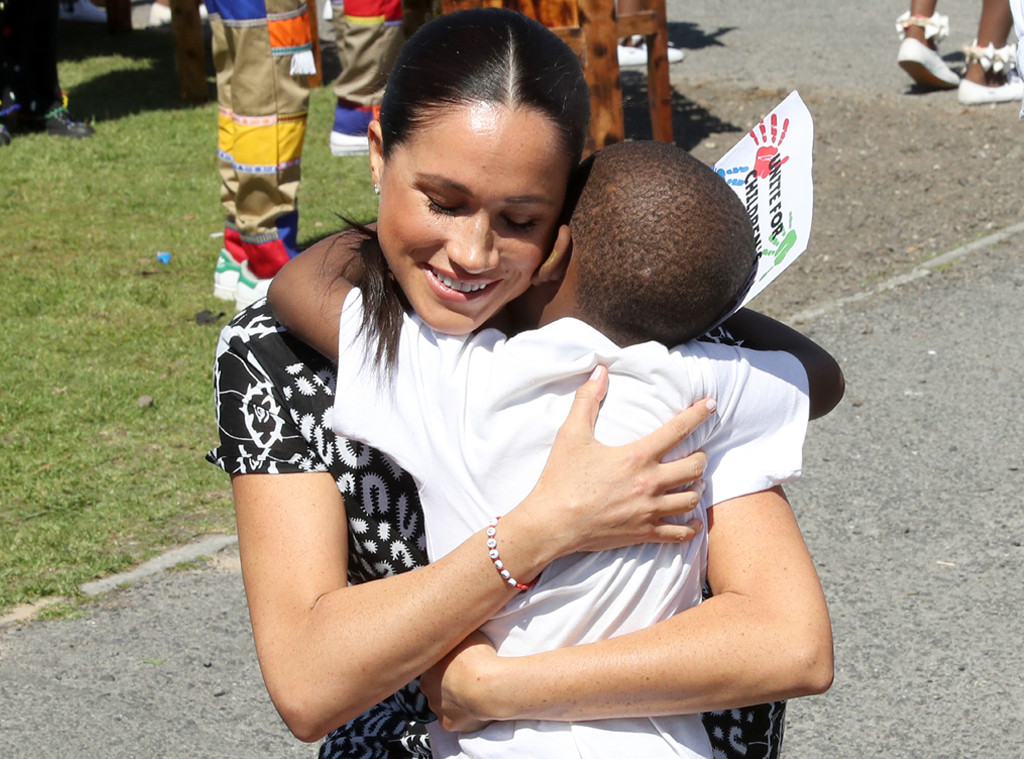 Chris Jackson/Getty Images
Markle added, "Everything that is being done on the ground is making the great change that you not only need, but that you deserve."
She also pointed out "the rights of women and girls is something that's very close to my heart and a cause I've spent the majority of my life advocating for, because I know that when women are empowered, the entire community flourishes."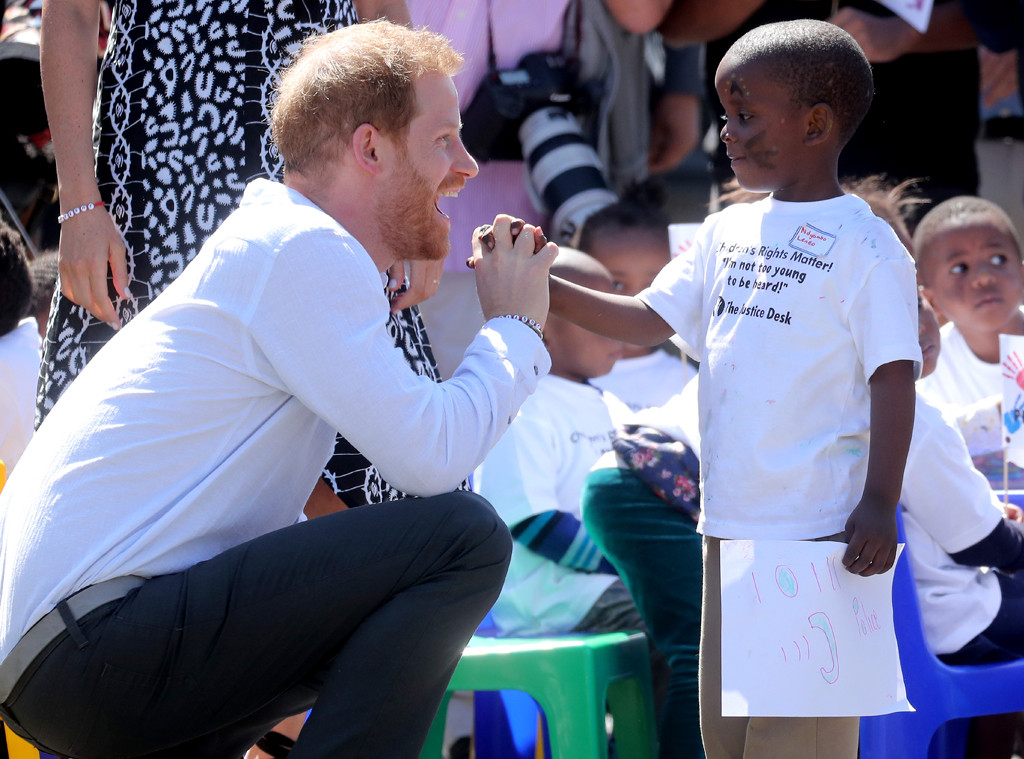 Chris Jackson/Getty Images
Before concluding her remarks, the royal also shared a personal note. "May I just say that while I'm here with my husband as a member of the royal family, I want you to know from me, I am here with you as a mother, as a wife, as a woman, as a woman of color and as your sister."
While in the township, the couple were slated to learn about how human rights non-profit organization The Justice Desk is supporting children's development in the area.
As new parents, we're sure it's a subject close to their hearts.