Gregory Nava's "El Norte" Will Be Back on the Big Screen in Honor of National Hispanic Heritage Month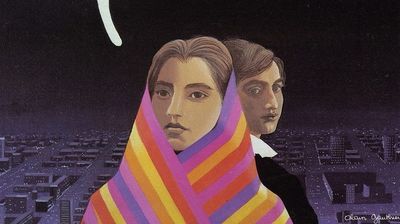 Gregory Nava's Oscar-nominated masterpiece, "El Norte," celebrates the 35th anniversary of its U.S. release in 1984 by returning to theaters around the country at 2pm on Sunday, September 15th, the first day of National Hispanic Heritage Month. Among the film's most vocal admirers was Roger Ebert, who hailed the film is his original four-star review for being the first in cinema to "approach the subject of 'undocumented workers' solely through their eyes," warranting comparisons to "The Grapes of Wrath."
Told in three riveting acts, this epic work of independent filmmaking follows two siblings, Rosa (Zaide Silvia Gutiérrez) and Enrique (David Villalpando), as they evade certain death in Guatemala by journeying over the Mexican border to find a better life in the United States. The film's new state-of-the-art restoration by the Academy of Motion Picture Arts and Sciences will be accompanied by an introduction by Nava as well as insights from both Gutiérrez and Villalpando at this screening, courtesy of Fathom Events.
Starting September 15th at RogerEbert.com, our site will be providing special coverage of not only "El Norte," but films illuminating Hispanic culture. Stay tuned for an in-depth interview with Nava conducted by Matt Fagerholm (published today), a personal essay from our Ebert Fellow Carlos Aguilar, a conversation between Chilean filmmaker Pablo Larraín and our critic Monica Castillo at this year's Toronto International Film Festival, a compilation of Roger's reviews about iconic Hispanic films and an interview with Edward James Olmos from contributor Aaron Aradillas.
To purchase tickets to the 35th anniversary screening of "El Norte" at a theater near you, visit the official site of Fathom Events. Nava will be donating his proceeds from the screening to the Paso Del Norte Community Foundation to aid the victims of the El Paso massacre and Families Belong Together to aid refugee families and children at the border.