Brody Jenner and Josie Canseco Make Their Relationship Instagram Official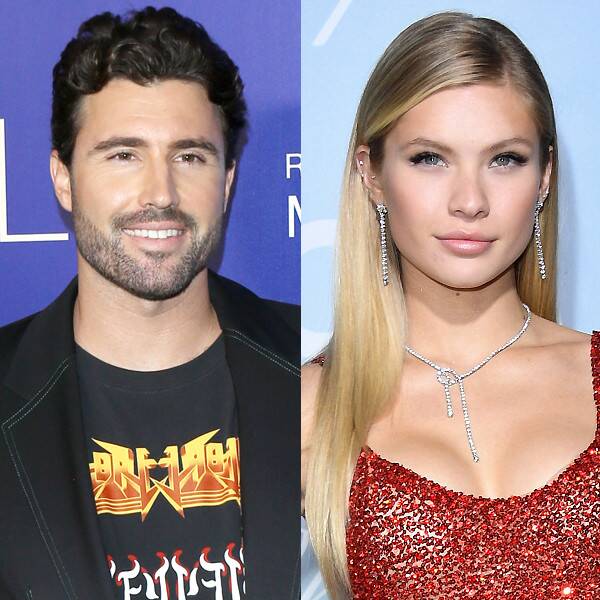 Brody Jenner and Josie Canseco's summer of love is ending on a high note.
The 22-year-old model and daughter of baseball pro José Canseco, who was first linked to The Hills: New Beginnings star last month, has sealed their relationship with one very romantic Instagram post.
"Thank you," Josie captioned a snapshot of her and Brody sharing a kiss while riding horses. Brody and Josie are currently enjoying the great outdoors of Montana, and even documented their 17-hour road trip to the stunning locale.
Following his split from Kaitlynn Carter, sources told E! News that Brody and Josie initially connected through their mutual friends and Malibu, Calif. hometowns. At the time, an insider said Jenner, 36, wasn't "looking to date anyone seriously," but it appears his heart has most definitely decided otherwise!
"Things appear to be serious between Brody and Josie," another source told E! News at the time. "As they exited dinner at TAO, Brody told photographers he's not exactly single when asked how he's enjoying the single life."
Monday's season finale of The Hills: New Beginnings focused on the ongoing demise of Brody's (fake) marriage to Kaitlynn. Co-star Ashley Wahler revealed they weren't legally husband and wife, which E! News previously reported, and told Kaitlynn she thought she shouldn't have children with him. Tensions reached an all-time high when Ashley then asked Kaitlynn if Brody was hooking up with other women, to which she responded, "Not without me being involved. Everything with me and Brody is under my control."
But despite the onscreen drama, it appears Kaitlynn and Brody are in a much better place as friends.
After Kaitlynn and Miley Cyrus sparked romance rumors, Brody came to her defense, writing on Instagram, "There is far too much negativity being directed at someone who I love and care about very much. I feel the need to set the story straight. Kaitlynn and I have been best friends for 6 years, and we continue to be. We, like many others before us and many after us, grew in different directions over those same 6 years."