Lizzo Says She Is Staying True to Herself Even After Massive "Glow-Up''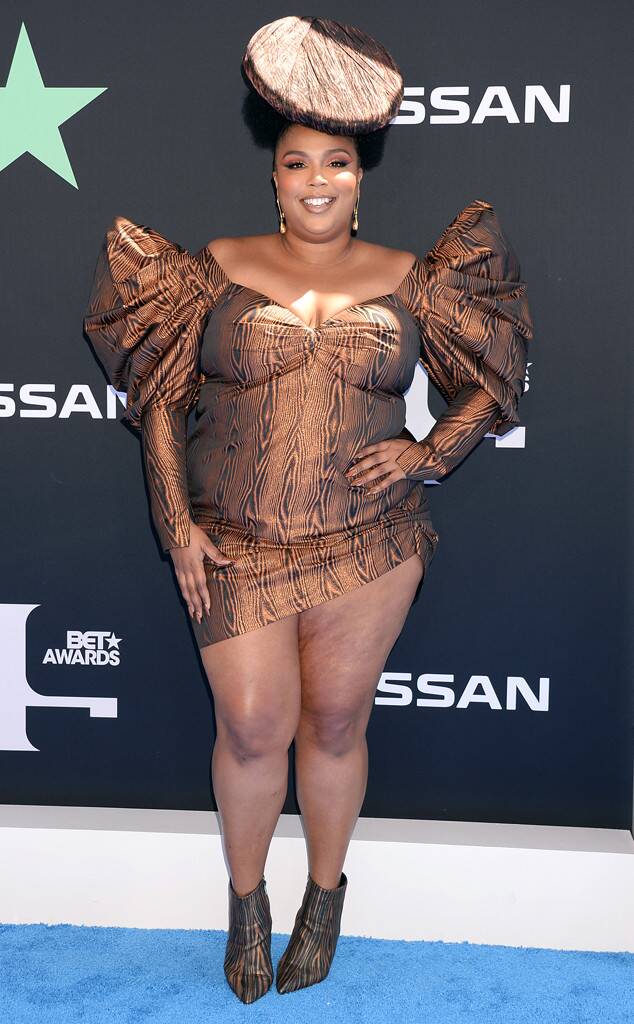 For Lizzo, the "Truth Hurts," but it can also set you free.
E! News caught up with the chart-topping singer on the 2019 BET Awards red carpet, where she opened up about staying true to herself amid a massive "glow-up." And her red carpet appearance is proof of that!
"Last year I came to the BET Awards, I tried to go to the carpet and the carpet closed and they were like, 'You gotta just go inside'," she shared. "And now I'm on the carpet doing all these interviews, taking all these pictures, feeling like that bitch, nominated and performing on the main stage. I couldn't ask for a better glow up."
In terms of her career the star has truly come a long way, but that doesn't mean she's changed as a person, especially when it comes to her candid nature. She told E!, "You know, I've always been TMI."
However, the "Juice" singer is reaching bigger audiences with over two million Instagram followers under her belt. So when she took to Instagram over the weekend to reveal she is "depressed" a whole lot of people praised her for being so real about her mental health struggles, including fellow singers like SZA.
Moreover, her candid videos are providing her with the opportunity to encourage other black women to be emotional. She explained, "Honestly, I just feel like it's important for black women to show emotional vulnerability. We are taught to be so strong and we are always showing our strength, and I love that about us, but I also want us to have the space to be vulnerable, the space to be sad, the space to cry and be human."
And she says that her message has inspired people to reach out for help when they too are feeling depressed. She added that she hopes people realize they should "talk to somebody or talk to a counselor or actually confront their depression."
The 31-year-old shared, "There is strength in vulnerability and sexiness in vulnerability."