How Joe Jonas Really Felt About Taylor Swift's Apology For Blasting Him After Their Split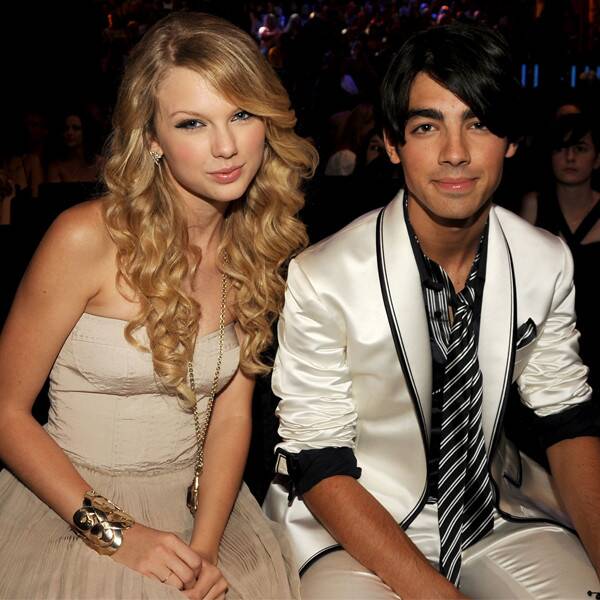 Though Joe Jonas and Taylor Swiftsplit in 2008, we'll be talking about their three-month romance until the year 3000, at the very least.
Last month on The Ellen DeGeneres Show, when asked about the most rebellious act she did as a teen, Swift admitted, "Probably when I, like, put Joe Jonas on blast on your show. That was too much. I was 18. We laugh about it now but that was mouthy."
And as it turns out, Jonas is a sucker for a good apology. The mea culpa "did feel nice," the boy bander said today during an interview with ITV's Lorraine show. "It's something that I was probably feeling pretty bad about when I was younger. At the end of the day, I've moved on. I'm sure Taylor's moved on. It feels nice. We're all friends. It's all good. We were so young."
So young—and their careers were just burnin' up.
Back in November 2018, the "ME!" singer admitted to Ellen DeGeneres that she and Jonas, who she began dating in July of that year, had split. "Someday, I'm going to find someone really, really great who's right for me," the teen explained. "When I look at the person, I'm not even going to be able to remember the boy who broke up with me over the phone in 25 seconds when I was 18."
These days, however, they're totally cool. While Swift now dates Joe Alwyn, Jonas recently married love Sophie Turner during an an epic, surprise Las Vegas wedding.
"We had a little bit of planning to do with that," he said on the Lorraine show. "It was unexpected to go live on Instagram and see so many photos and for the Elvis to do interviews. But we laughed it all off. It was nice to get a couple friends together."