Pediatrician suspended from practice while child sex allegations before court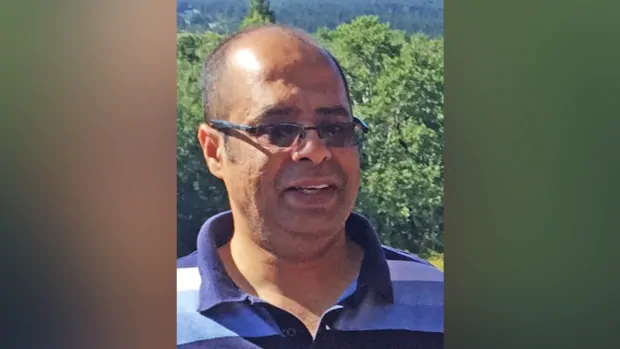 A pediatrician who resigned from a St. Albert clinic in April after being charged with sexual interference and sexual assault of a minor has now been suspended from practising medicine.
Dr. Ramneek Kumar's practice permit was suspended effective Monday, the College of Physicians and Surgeons of Alberta said in a news release Tuesday.
The suspension will remain in effect "pending the resolution of the criminal charges and any associated CPSA disciplinary processes," the news release said.
"As Alberta's medical regulator, our first priority is to protect the public," college registrar Dr. Scott McLeod said in the release. "CPSA followed appropriate process and protocols to use the Health Professions Act's full authority to suspend his practice permit."
CBC News has previously reported that Kumar resigned in early April from the Rivercrest Medical Clinic in St. Albert.
Tuesday's news release said the college "does not believe it's appropriate for Dr. Kumar to practise medicine for the duration of the legal process."
However, it noted that Kumar retains the right to appeal the suspension to the Court of Appeal of Alberta.
Kumar is charged with sexually assaulting an eight-year-old girl in August 2015 while on a family vacation. The girl was not one of his patients.
He also faces two counts of sexual interference with a person under the age of 16.
RCMP issued a warrant for Kumar's arrest on March 22 and he was taken into custody five days later.
On April 2, the CPSA announced it had placed a chaperone condition on Kumar's practice permit while it pursued the suspension under Section 65 of the Health Professions Act. The condition was imposed after Kumar refused to voluntarily withdraw from practice.
On April 3, CBC News reported that Kumar had tendered his resignation from the St. Albert clinic.
'Relationship of trust'
The father of the girl said his family and the Kumar family were on a trip to Waterton Lakes National Park when the incidents of touching are alleged to have happened. Kumar treated the family's teenage son, so he was a doctor to the family as well as a friend.
"He was in a relationship of trust," the father said, "and that is why he was given access to our children."
The father alleges Kumar touched his daughter several times over two days at a rental cabin the families shared and in a change room at the Waterton pool.
The young girl only decided to reveal she had been touched after reading a story on the CBC News site in February 2019 about sexual assaults of young girls by gymnastics coaches.
"That gave her the power to make full disclosure," her father said.
Later, he added: "We never knew it had gone on. An eight-year-old girl can't express, or comprehend, what happened to her. She just told us at the time, 'He is a monster. I don't want to hang out with him.'"
The father said the family has been careful to ensure she has been supported.
With files from Charles Rusnell, CBC News