How Teresa Giudice Really Feels About Joe's Deportation Appeal Being Denied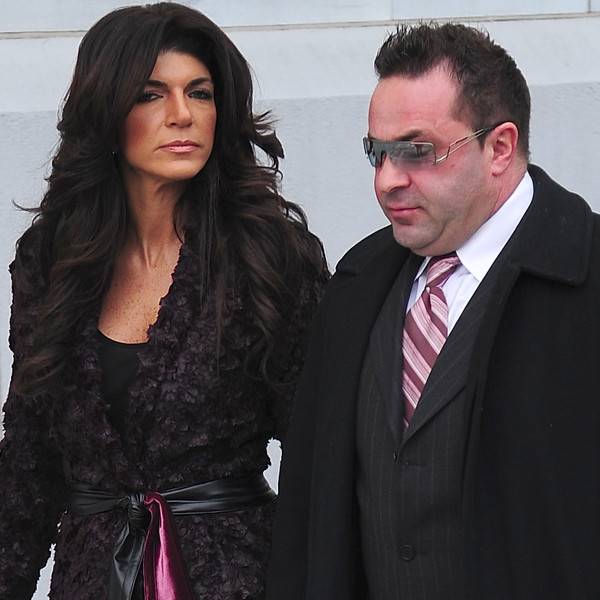 Teresa Giudice is focusing on her daughters in the wake of Joe Giudice's deportation appeal denial.
Back in November, one month after a court judge ruled that Joe is to be deported to his native Italy, the 46-year-old filed a last-minute appeal to fight the deportation order. Unfortunately for Joe, the Board of Immigration Appeals has now ruled against him.
"The Board of Immigration Appeals ruled against Joe in an April 6 decision," a source close to Joe tells E! News, adding that he had to learn about the board's decision by mail, since the process is "done entirely by mail."
Though the news is disappointing for Joe, who was released from prison and into U.S. Immigration and Customs Enforcement (ICE) custody in March, he still has one last chance to avoid deportation.
"We are extremely disappointed that the Board of Immigration Appeals has denied Mr. Giudice's appeal," the family's attorney James J. Leonard Jr. said in a statement. "We have filed a stay with the Third Circuit Court of Appeals and will continue to fight to keep Mr. Giudice in the United States, the only country he knows, and reunite him with his wife and four daughters."
As we wait to hear more updates about Joe, E! News has learned how Teresa is reacting to the recent appeal denial.
"While he still has this next appeal pending, she has been mentally preparing to leave him," a source tells E! News. "She was taking it day by day and was hoping the decision by the Board of Immigration Appeals would not have turned out this way."
"She is extremely loyal and even when she probably should have divorced him before, she didn't," the insider adds. "Now it's like the decision might be made for her."
The source also tells E! News that, at the end of the day, the Real Housewives of New Jersey star's daughters Gia, Gabriella, Milania and Audriana "are her number one priority, so she wants what is best for them."