Ariana Grande Shares and Then Deletes Mac Miller Tribute Post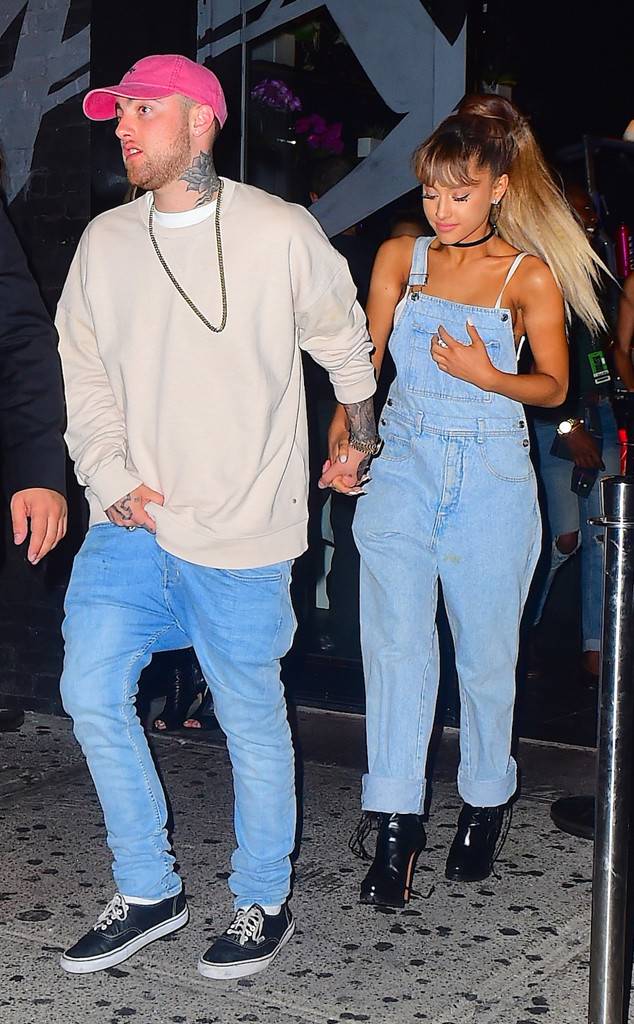 Ariana Grande continues to mourn the death of her ex-boyfriend, the late Mac Miller, who passed away suddenly in September at the age of 26.
Over the weekend, the "Imagine" singer took to her Instagram Story to post a throwback photo of Miller's hands, showing him playing a piano. The post, which comes about four months after Miller's passing, has since been deleted but was captured by Grande's fans on social media.
On Sept. 7, the Los Angeles County Coroner confirmed in a statement that authorities were called to Miller's home in Studio City, Calif. He was pronounced dead at the scene at 11:51 a.m.
On Sept. 8, an autopsy was performed and a cause of death was deferred pending further investigation. It was later determined that Miller had died from mixed drug toxicity (fentanyl, cocaine and ethanol). The manner of death was certified as an accident.
In the days following his passing, many of Miller's friends and loved ones mourned his death, including Grande, who dated Miller for about two years before their split in May. Grande took to Instagram one day after his death to post a tribute to Miller, a black-and-white photo of him staring up at the camera.
She later posted a video of Miller from their time together, writing, "i adored you from the day i met you when i was nineteen and i always will. i can't believe you aren't here anymore. i really can't wrap my head around it. we talked about this. so many times. i'm so mad, i'm so sad i don't know what to do. you were my dearest friend. for so long. above anything else. i'm so sorry i couldn't fix or take your pain away. i really wanted to. the kindest, sweetest soul with demons he never deserved. i hope you're okay now. rest."
Early Monday morning, Grande took to Instagram to write, "farewell 2018, you f–k. i hope this new year brings you all much laughter, clarity and healing. be gentle with yourselves and each other. if we made it thru this last year, we'll for sure make it thru this one. thank you for everything."