Sherwood Park community centre deemed structurally sound, but remains closed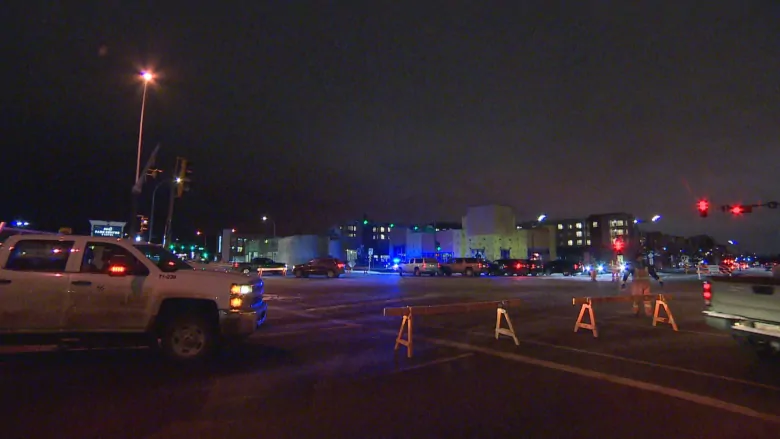 The community centre in Sherwood Park have been deemed structurally sound after a pair of explosions sparked a massive police investigation last week.
The explosions happened in the Strathcona County Community Centre's parkade on Nov. 6, which was damaged in the initial explosion, according to a news release from Strathcona County.
"The majority of surface damage in both levels of the parkade was caused by fire and smoke," the release says.
Cleaning efforts have begun in County Hall, which is expected to be restored by next week. The community centre has to undergo an environmental assessment before cleaning can begin.
"It has not been determined when County Hall and the Community Centre, including the library, will be open to the public," the release says. "A plan for staff re-entry is underway."
Vehicles have been stuck in the parkade since the explosions. Towing of cars on the parkade's upper level started Tuesday night, but "further steps need to be taken" before vehicles on the lower level can be towed, the county says.
Strathcona County Enforcement Services is contacting vehicle owners, whose cars will be taken to a secure lot.
A fire broke out inside the Strathcona County Community Centre on Nov. 6, following an explosion. (CBC)