RCMP arrest two, recover stolen guns from Kinuso hardware store break-in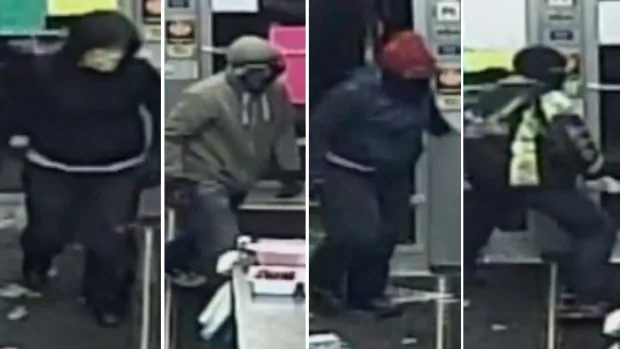 Two suspects wanted for a break-in earlier this week at a hardware store in Kinuso, Alta., have been arrested and a cache of stolen guns have been recovered, RCMP said Friday in a news release.
The break-in happened at about 5 a.m. Tuesday, when four suspects wearing masks and gloves smashed the glass doors at Kinuso Mercantile (Home Hardware) and made off with 40 shotguns and rifles, some electronics and clothing, police said.
Later that day, RCMP acting on "gathered intelligence" went to a house in Barrhead, 180 kilometres south of Kinuso, to search for a woman wanted on outstanding warrants.
There, police spotted a stolen truck parked in the driveway.
Six long guns and ammunition recovered from the truck are thought to have been connected to the Kinuso break-in. The stolen truck was connected to the same break and enter, police said.
A man who came to the front door confirmed that two suspects were inside the house. After the Emergency Response Team arrived at the scene, the suspects surrendered without incident.
A search of the house turned up more stolen property, credit cards, electronics and firearms, police said.
A man and a woman remain in custody and face several Criminal Code charges. Two other suspects remain at large.
Kinuso is a hamlet on Highway 2, about 300 kilometres northwest of Edmonton.