Melbourne stabbing being treated as terrorism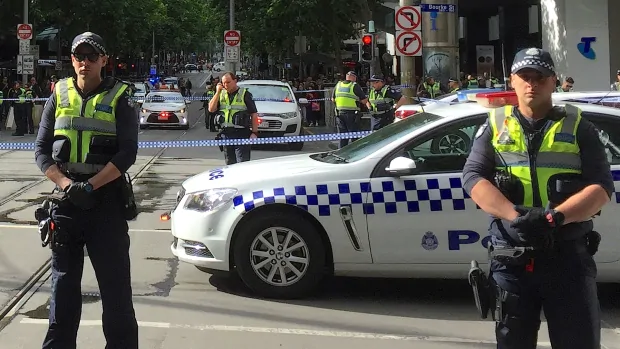 Australian police said a man who stabbed three people in the city of Melbourne on Friday drove a car laden with gas cylinders that caught fire and that they are treating the attack as terrorism.
The man stabbed three people, killing one, before he was shot by police. He later died in hospital, Victoria Police Commissioner Graham Ashton told reporters.
The incident, which brought central Melbourne to a standstill in the late afternoon rush, came after police responded to reports of a burning vehicle.
Officers were confronted near the burning car by a man "brandishing a knife and threatening them" while passersby called out that people had been stabbed, Victoria state police Supt. David Clayton said.
One of the stabbing victims was dead at the scene and two others were taken to a hospital.
Ashton declined to identify the attacker but said he was from Somalia and known to police.
"We don't believe there is an ongoing threat at this stage, but certainly we are treating it as a terrorism incident," Ashton said.
Ashton added that security arrangements at Remembrance Day memorials and other public events scheduled over the weekend will be reassessed and it was likely police numbers there boosted.