Give tax breaks for local elections, Edmonton mayor says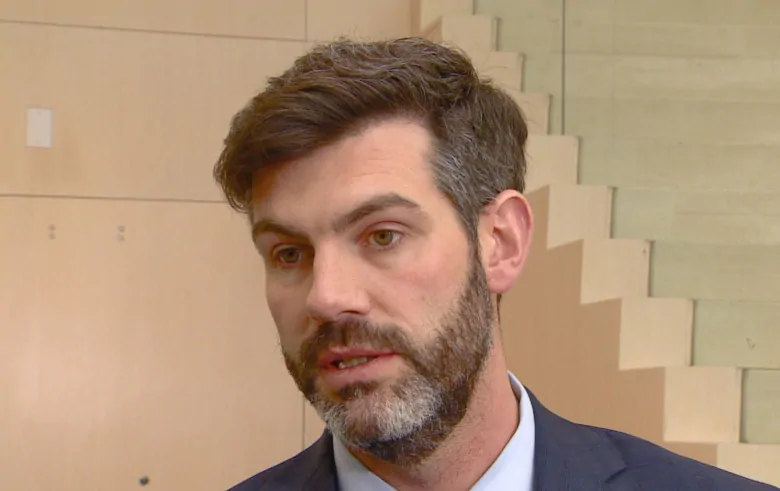 A proposed bill redefining the rules on donations in local elections isn't getting a big thumbs up at Edmonton city hall.
Alberta's Municipal Affairs Ministry unveiled Bill 23 An Act to Renew Local Democracy in Alberta Monday, calling for a halt to corporate and union donations to municipal and school board candidates on the campaign trail.
The proposed legislation would also lower donations from individuals from $5,000 to $4,000.
Mayor Don Iveson agrees with mirroring existing federal and provincial legislation in determining who can contribute.
But under current laws, people donating to municipal campaigns don't get tax credits the way they do with provincial and federal ones.
Our local governments are not second-class democracies– Mayor Don Iveson
So stripping away the corporate and union donations leaves them at a disadvantage.
"Our local governments are not second-class democracies so I really do think we need a solution," he said. "We have to make it consistent for mom and pop and you and I that if we donate to a municipal candidate, we get the same tax relief that you would get if you were donating to a provincial or federal candidate."
Coun. Sarah Hamilton considers donations a form of participating in democratic process and said the province should give an incentive to contribute.
Mayor Don Iveson said the province should allow for tax credits for municipal donations. (CBC)
"It's not an easy choice for a lot of people to give money personally to a candidate," she said. "How government has dealt with that at provincial and federal levels is by giving a tax receipt of sort some."
Members of the Legislative Assembly can accept donations years before an election, whereas Bill 23 would restrict the time municipal candidates can receive contributions to Jan. 1 and Dec. 1 of an election year.
"That's an inequity that I don't think is merited," Hamilton said.
Municipal Affairs said in a statement to CBC News implementing a tax credit for local campaign contributions could cost millions of dollars.
But the ministry added that before the 2021 municipal election, it is willing to work on it.
"We are open to continuing those conversations. If this bill passes, contributions would not be allowed until 2021, which gives us ample time to work with municipalities on this further."
If the bill passed in the legislature, the laws would take effect Jan. 1, 2019.