Child killer Terri-Lynne McClintic transferred from healing lodge to Edmonton prison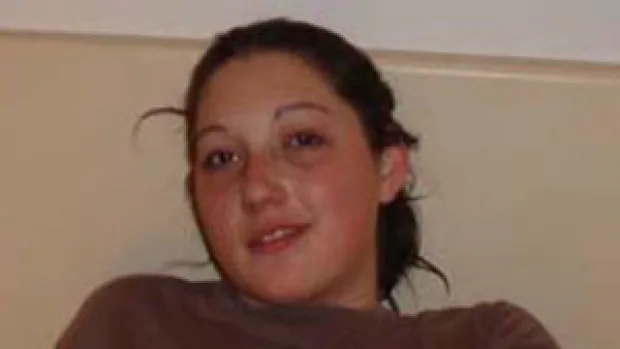 Child killer Terri-Lynne McClintic has been transferred from an Indigenous healing lodge to an Edmonton prison for women.​
McClintic, who is serving a life sentence for the brutal rape and murder of Tori Stafford, 8, of Woodstock, Ont., was transferred from the Grand Valley Institution for Women near Kitchener, Ont., to the Okima Ohci Healing Lodge for Aboriginal Women on Nekaneet First Nation in southern Saskatchewan.
McClintic's transfer back to a conventional prison was confirmed for CBC News by Tori's father, Rodney Stafford.
He posted a message on Facebook praising the development.
The transfer to the lodge sparked public outrage, protests and divisive political debate.
McClintic is not eligible for parole until 2031.
On Wednesday, Public Safety Minister Ralph Goodale ordered Correctional Service Canada to improve policies related to transfers of "medium-security women offenders to facilities that do not have a directly controlled perimeter."
Under that new policy, transfers must be authorized by CSC's deputy commissioner for women, who will be required to ensure that Indigenous communities are engaged in transfer recommendations.
Factors in evaluating transfers to facilities without a controlled perimeter include:
Length of an offender's sentence.
Time remaining before an offender is eligible for an Unescorted Temporary Absence.
A requirement that long term offenders be at least into the "preparation for release" phase of their correctional plan.
Institutional behaviour, for those serving long sentences.
Edmonton Institution for Women is a multi-level facility with minimum, medium and maximum security wings.
According to the Correctional Service Canada website, it has "a minimum security residential-style apartment unit and residential-style small group accommodation houses for minimum and medium-security inmates in an open campus design model."
Intense political debate
News of McClintic's transfer comes after fraught political debate. The Conservatives tabled a motion demanding the Liberal government condemn the decision to transfer her to a healing lodge, and to overturn it.
During the emotional Oct. 3 debate on the motion, Conservative deputy leader Lisa Raitt accused Prime Minister Justin Trudeau of making "excuses" to avoid sending McClintic back to a conventional prison.
Prime Minister Justin Trudeau, in response, called the Conservatives "ambulance-chasing politicians" who show a contempt for the principles of law.
On Thursday, Conservative Leader Andrew Scheer demanded Trudeau apologize for politicizing the issue. Trudeau did not, and Green Party Leader Elizabeth May suggested Scheer would qualify for a "hypocrite of the year award for parliamentarians."