Backstreet's back? Alright! One of the '90s biggest boy bands plays Edmonton in July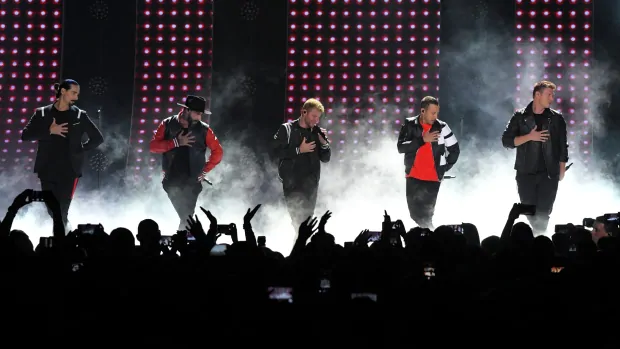 Cue the screams.
The Backstreet Boys will be playing games with the hearts of many fans in Edmonton this summer.
The U.S. vocal group was one of the biggest boy bands of the 1990s will bring their DNA World Tour to Rogers Place on July 25.
The tour, which the band is calling their biggest in 18 years, begins May 11 in Portugal. The North American leg of the tour begins in Washington in July, with Canadian dates including Ottawa, Montreal and Toronto, Winnipeg, Calgary and Vancouver.
Tickets go on sale on Nov. 14 through Ticketmaster. According to a Live Nation press release, each ticket purchase includes one copy of the band's 10th studio album DNA.
Okay, here we go…. <a href="https://twitter.com/hashtag/DNAWorldTour?src=hash&amp;ref_src=twsrc%5Etfw">#DNAWorldTour</a> 2019! Our tenth album <a href="https://twitter.com/hashtag/BSBDNA?src=hash&amp;ref_src=twsrc%5Etfw">#BSBDNA</a> out January 25th! Thank you all for coming on this journey. Things are about to get interesting!!!!!! Get all the details on <a href="https://t.co/hfKjQlfxDf">https://t.co/hfKjQlfxDf</a> <a href="https://t.co/bii6PY4pZC">pic.twitter.com/bii6PY4pZC</a>

&mdash;@backstreetboys