The Walking Dead Stars Reveal Their Pop Culture Favorites in the Most Adorable Game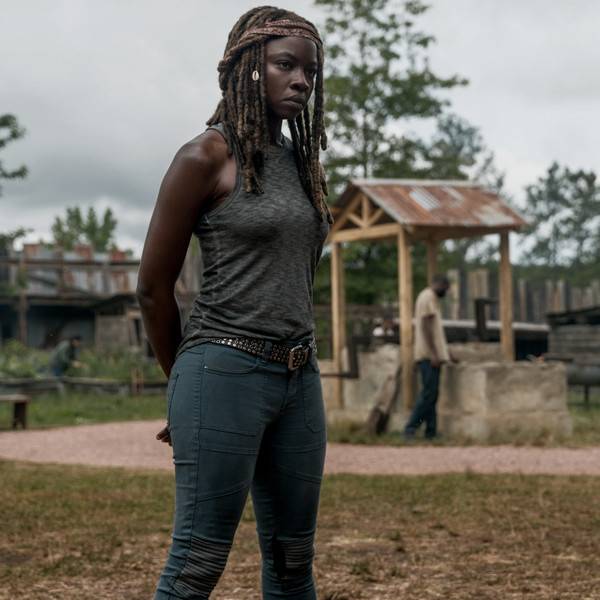 The Walking Dead stars routinely deal with, well, the walking dead, humans who have died and then come back. There's never much levity on the show because, you know, the undead, so when E! News went to the set of season nine it was time to have some zombie-themed fun with a round of "Back From the Dead."
What's "Back From the Dead" you ask? Why it's a rapid-fire interview game where the players, in this instance its Jeffrey Dean Morgan, Norman Reedus, Melissa McBride and Danai Gurira, are tasked with answering questions about specific things they'd bring back from the dead. What kind of things? Well, old TV shows, childhood foods, TV or movie characters—you get the picture.
So, which TV should The Walking Dead stars bring back?
"Probably Breaking Bad. I'm still mad that's not on the air anymore because I loved it so much," Morgan said.
"I liked, um, Taxi. That was a cool show—I liked M*A*S*H, mainly because of that opening song," Reedus admitted.
"Friends," McBride was quick to answer.
"Oh, wow. The Leftovers," Gurira said.
Click play on the video above to see the full game and Supernatural fans, there's something special for you in there.
The Walking Dead airs Sundays, 9 p.m. on AMC.