Disappearance of northern Alberta woman deemed suspicious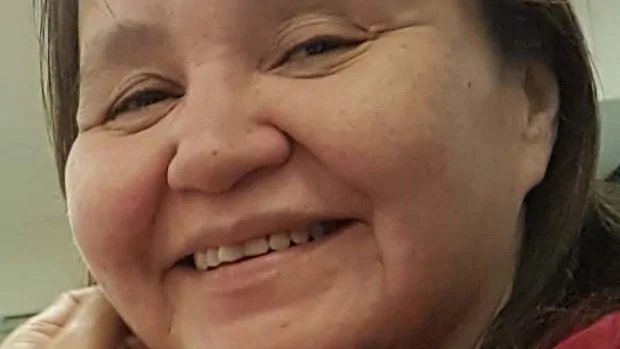 The disappearance of a woman six months ago in the tight-knit northern Alberta community of Janvier is now considered suspicious.
Wood Buffalo RCMP and Edmonton's major crimes unit have uncovered new details about the last few hours that Betty Ann Deltess was seen alive, investigators said in a news release this week.
Deltess, a 46-year old resident of the hamlet, was reported missing by her family on April 19, but police now believe she went missing the week before.
On the afternoon of April 11, Deltess was seen at the local store in Janvier, police said Wednesday. Later that night, she went to a friend's house in the community and stayed there for several hours.
At around 1:30 a.m., she left the residence, intending to walk to another friend's home nearby.
This was the last time was Deltess was seen, police said.
Community members in Janvier and La Loche, Sask., helped investigators uncover the new information, RCMP said.
Police, community volunteers, and search-and-rescue crews searched the area this summer, but found no trace of Deltess.
Police are asking anyone with information on her whereabouts to contact them or Crime Stoppers.
Janvier is 94 kilometres southeast of Fort McMurray and 45 kilometres west of the Saskatchewan border.
According to the 2016 federal census, the community is home to about 100 people.