Conversion therapy ban long overdue, Edmonton survivor says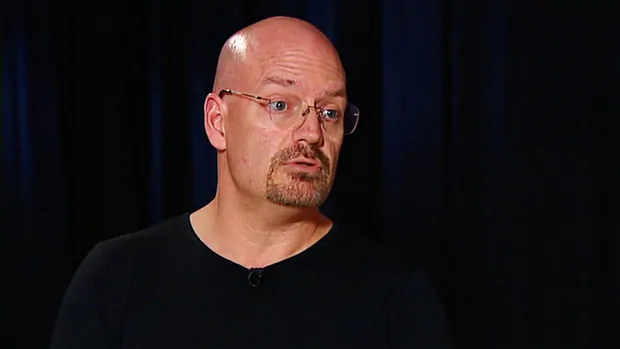 A federal ban on conversion therapy is long overdue, says an Edmonton man who subjected himself to four years of treatment within one of the controversial programs.
"It's two decades overdue," said Kevin Schultz in an interview Wednesday with CBC Radio's Edmonton AM.
"It was very demoralizing, dehumanizing, always being told I was broken and that I needed to be fixed. It was psychologically destructive.
"It's so dangerous."
Conversion therapy is the widely-discredited practice of trying to change someone's sexual orientation or gender identity through counselling, behaviour modification or medication.
It's based on the premise that being gay or trans is abnormal.
The programs, which seek to "cure" LGBTQ people, have been thrust into the spotlight in provincial and federal politics in recent weeks.
A petition urging the Liberals to outlaw the act of coercing or counselling minors to change their sexual orientation or gender identity is set to be presented in the House of Commons in January.
In Alberta, Edmonton-Castle Downs MLA Nicole Goehring is drafting a private member's bill to institute a provincial ban.
"Conversion therapy is discriminatory and causes harm," Goehring said in a statement to CBC News. "Other provinces have already banned the practice, and it's time we do the same.
"I hope the federal government seriously considers a ban on the practice."
It's horrible. It's false hope. It's self-hatred.– Kevin Schultz
Legislation can't come soon enough for Schultz.
Therapy which promises to turn gay people straight is still being offered across the country and the programs are doing serious damage, he said.
"It's horrible. It's false hope. It's self-hatred," Schultz said. "There is nothing good about it. It's the worst of the worst."
Schultz signed on for a private, faith-based conversion program in Edmonton in the early 1990s, hoping to rid himself of homosexual desires through prayer.
Then a devout Evangelical Christian with a wife and three young children, Schultz feared he would lose everything if he didn't sign up for therapy sessions which promised to "make him straight."
Schultz said he knew even as a young boy that he was attracted to men, but was taught that homosexuality was a disease.
He thought he was sick and he had finally found a cure.
"It would have meant excommunication if I accepted my sexuality so I had to find some solution," he said. "I would have lost my church, my family, friends.
"After decades of self-hatred I thought, 'Oh this can finally be over.' "
I suddenly realized this whole thing is sick. – Kevin Schultz
After years of on-and-off counselling sessions, he finally quit in 2007 when one of the participants in group counselling sessions was told prayer would cure his hallucinations.
"He clearly needed serious medical attention and they told him, 'You have a demon,' " Schultz recalled.
"I suddenly realized this whole thing is sick. I can't help this person who is hurting right now but I can get the hell out of here."
Schultz said he was ultimately traumatized by the therapy. Years later, now happily married to a man, he still feels rage about what he endured.
Without a ban, he fears that people like him will continue to be harmed by the programs.
"I looked at myself and realized, all these years, all this money and all this grief and I feel exactly as I always felt."
"I know other people are going through it."