Chief Brian Francis appointed to Senate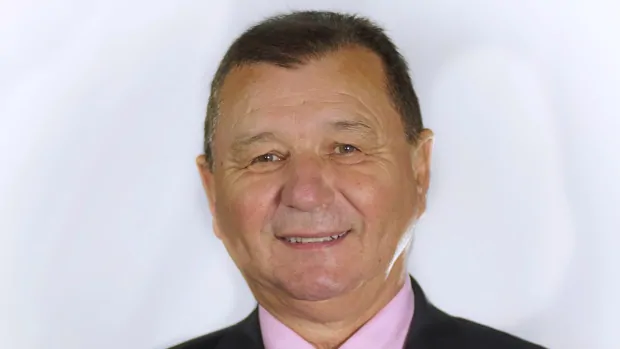 Brian Francis, chief of the Abegweit First Nation on P.E.I., has been appointed to Senate.
Prime Minister Justin Trudeau announced on Thursday that the Governor General appointed Francis to fill a vacancy on P.E.I. By convention, senators are appointed on the advice of the prime minister.
Josée Forest-Niesing was appointed for Ontario.
Francis and Forest-Niesing were recommended by the Independent Advisory Board for Senate Appointments and chosen using the process open to all Canadians, according to a government news release. It said the process ensures senators are independent, reflect Canada's diversity, and are able to tackle the broad range of challenges and opportunities facing the country.
"I look forward to work with Ms. Forest-Niesing and Mr. Francis, and I have no doubt that their vast knowledge and experience will greatly benefit Parliament and all of Canada," Trudeau said in the release.
Francis, a Mi'kmaq elder and an eagle staff carrier, is in his 12th year as chief of Abegweit First Nation. His infrastructure development work includes a biodiversity and enhancement hatchery, a water tower to secure safe drinking water, paving projects, and housing developments.
Prior to becoming chief, he worked as the area Aboriginal programs co-ordinator with the Department of Fisheries and Oceans.
Francis's experience with all levels of government extends beyond the public service. He was one of the formal signatories to the Canada/Prince Edward Island/Mi'kmaq Partnership Agreement and the Canada/Prince Edward Island/Mi'kmaq Consultation Agreement.
He is also a member of the president's Indigenous Advisory Council of the University of Prince Edward Island, the executive board of the Atlantic Policy Congress of First Nations Chiefs Secretariat, and the Fathers of Confederation Buildings Trust, as well as the co-chair of the board of directors of the Mi'kmaq Confederacy of P.E.I.
For his continuing dedication to public service and the improvement of the Indigenous and Crown relationships, Francis received the UPEI Founders Award and the Senate of Canada sesquicentennial medal.
More P.E.I. news