Canada introduces new safeguards to curb flood of steel imports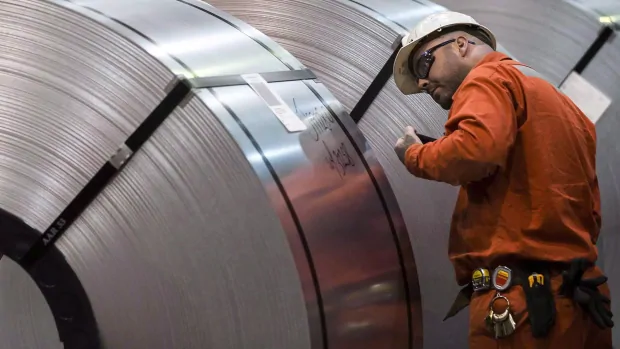 The federal government is introducing new safeguard measures in an effort to respond to the risk of a surge of cheap foreign steel imports.
Beginning Oct. 25, imports of seven steel products will be subject to a 25 per cent surtax when the level of those imports exceeds historical norms, according to a release from the Department of Finance.
The seven products are:
Heavy plate

Concrete reinforcing bar (rebar)

Energy tubular products

Hot-rolled sheet

Pre-painted steel

Stainless steel wire

wire rod
In August, Finance Minister Bill Morneau launched a 15-day public consultation process on products the minister said had seen recent increases in imports.
The government also is requesting that the Canadian International Trade Tribunal conduct an inquiry to determine whether long-term safeguards are warranted. The provisional safeguards will be in place for 200 days while the tribunal comes to a decision.
Canadian steel shipments, along with those from Mexico and the European Union, were hit with a 25 per cent tariff levied by the administration of U.S. President Donald Trump in late May.
Canada retaliated with a 25 per cent duty on imports of steel products from the U.S., but that didn't apply to steel coming in from other places.