Second suspect charged with murder in death of Fort McMurray man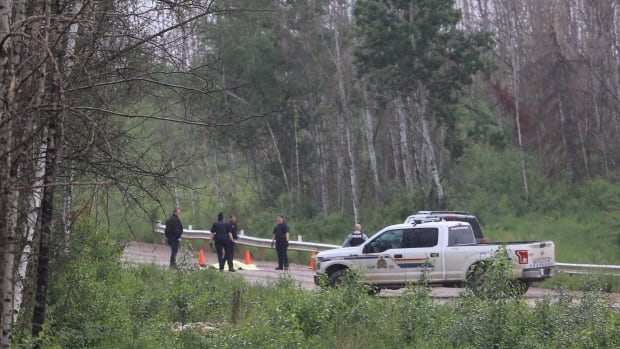 RCMP in Fort McMurray have laid a first degree charge against a second man in the death of John Bradley Healey, whose body was found on a gravel road in June.
RCMP arrested Bernard Corrigan in Fort McMurray on Friday.
Corrigan, 39, is being held in police custody. His first court appearance is scheduled for Monday, at the Fort McMurray Provincial Court.
Another Fort McMurray resident, Trevor Kirke Bown, 36, is also facing a first degree murder charge in the case. Brown was placed in police custody following his arrest on Aug. 14th.
The body of Healey formerly of Clarenville, N.L., was found June 13 on a gravel access road between Grayling Crescent and Abasand Drive, which leads to the neighbourhood of Abasand.
He was 36.
Healey had recently been charged with gun-related offences and was also facing multiple drug trafficking charges.
An autopsy determined the manner of death was homicide. Cpl. Teri-Ann Deobald said investigators are not revealing the cause of death.
Anyone who may have surveillance footage of any suspicious activity recorded on June 13 between midnight and 5:40 a.m. are being asked to share the video footage with police.